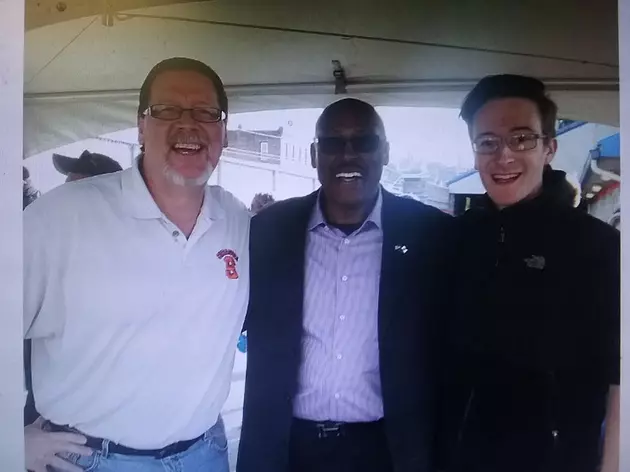 Syracuse Loses a Sport Legend On New Year's Day
Glenn Pitcher
What a way to start 2021. On New Year's Day, a great Christian man and a Syracuse sports legend passed away at the age of 78 because of cancer. He was a great ambassador for the university and the world is a better place for having him in it.
Enter your number to get our free mobile app
I'm talking about Floyd Little, the running back for the Orange from 1964-66. He wore #44 for Cuse and was a three-time All-American. He was the 6th pick in the 1967 draft for the Denver Broncos and was called "The Franchise." He helped keep the Broncos in Denver and even persuaded their fans to pay to build the Mile High Stadium.
I had the opportunity to meet him in 2016 on the "No Huddle" tour with football coach Dino Babers and men's basketball coach, Jim Boeheim at NYSEG Stadium. My son, Devon was with me and he thought we were friends because of the conversation that we were having. That's just the kind of man he was.
He even told me that I looked familiar and I told him that I wave to him at the Carrier Dome when he's there. He said, he would look for me at the next home game. I know that he was being nice but it felt great hearing him say it.
The man was a legend in so many ways and is a Hall of Famer in every way. You will be missed and I can't wait to see you again someday, then we'll have an AWESOME conversation.
LOOK: Just some of the photos that capture the historic year that was 2020