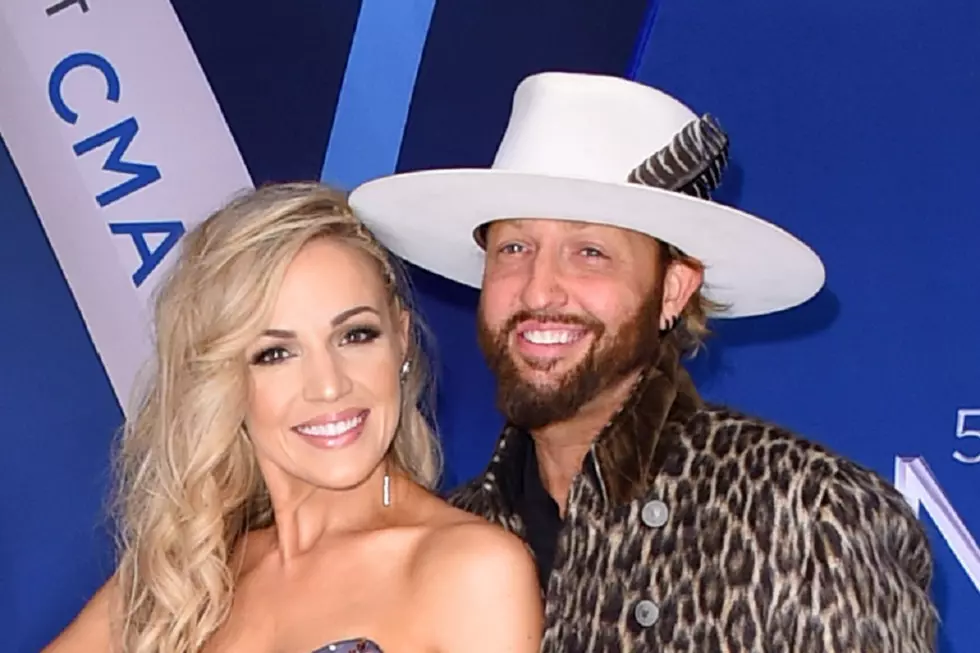 LoCash's Preston Brust, Wife Kristen Welcome Second Child
Michael Loccisano, Getty Images
LoCash member Preston Brust and his wife Kristen are now the parents of two! The couple welcomed their second child, a son, on Friday (Aug. 10).
People reports that Legend Wilde Brust was born on Friday at 6:39PM in Nashville. He weighed 8 pounds, 1 ounce, and measured 19 inches long when he was born.
"… and just like that, our hearts have opened up in all new ways," Brust says. "Every map in life needs a Legend. We're so blessed."
On Twitter, fans were upset that LoCash had canceled their Friday night concert at the All Ohio Balloon Festival in Marysville, Ohio, at the last minute. The band later explained on the social media platform that the late change in plans was because Kristen had gone into labor early, and Preston needed to get back to Nashville; Taste of Country reports that, after several flights, he made it in time to be in the delivery room with her.
The road to becoming a family of four hasn't been without its troubles for the Brusts, however: In late 2017, Kristen revealed in a blog post that she had suffered a miscarriage. That child was due on Aug. 3 of that year.
Brust and Kristen's second child is the fifth in the LoCash family. Brust's duo partner, Chris Lucas, and his wife Kaitlyn have three children: Caden, Remi and Violet, the latter of whom was born in September.
LoCash recently signed a new deal with BBR's Wheelhouse Records. They were previously with Reviver Records.
Country Music's Cutest Baby Bumps