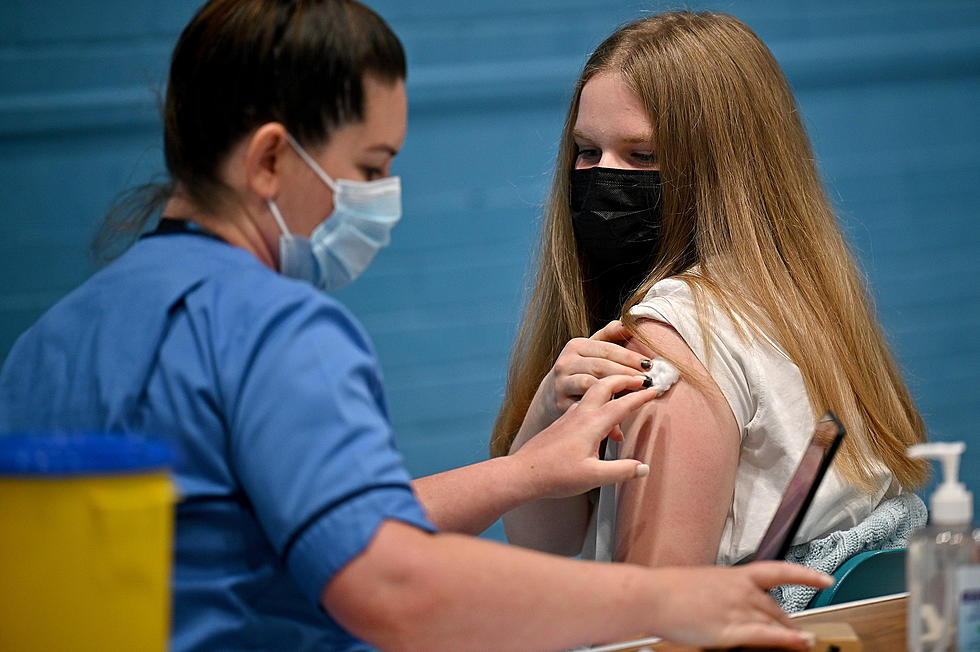 NY Governor Kathy Hochul Looks to Boost Youth COVID Vaccination Numbers
Photo: Jeff J Mitchell/Getty Images
New York Governor Kathy Hochul says she wants to direct state efforts to getting eligible children over the age of 12 vaccinated against COVID-19.
The Democrat on September 22 announced 120 pop-up clinics will take place across the state over a 12-week period as part of the new #VaxtoSchool initiative.
Hochul says the State Department of Health will work with localities, community-based organizations and healthcare centers to establish the sites in all regions of the state.  The state plans to host two new events per week with a community-based medical professional available at each location to answer questions.
#VaxtoSchool buses are also being launched to bring mobile vaccines to convenient spaces for young people like basketball courts, parks and other public recreational areas.
Vaccines for younger teens had been approved in the spring.  Hochul says that tool has been out there since May and could have been used over the summer before children returned to school but that was before the spike in cases due to the Delta variant.
The Governor speculated that maybe some people thought the worst of the pandemic was over and their child didn't need to get the shot. Now children are the ones who are getting sick.
Five Fun Ideas for a Social Distanced Halloween
Bad Reviews of Binghamton Debunked