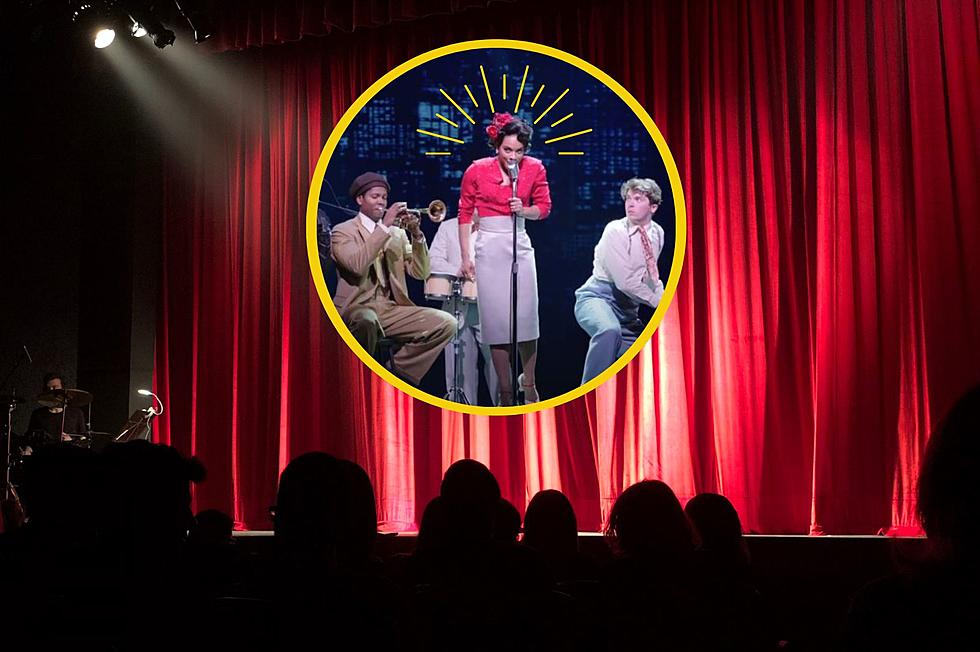 Tony Award Winning Broadway Musical Co-Produced by Upstate New York Man
Tours to You via Youtube/Canva
Broadway is where the most talented individuals come together to create unforgettable performances, and Santino DeAngelo of Endicott will forever be part of that elite group of talent.
DeAngelo, a graduate of Seton Catholic Central and Binghamton University, has gained widespread acclaim as a co-producer of the Tony-winning musical "New York, New York."
DeAngelo is a playwright, composer and lyricist, and Broadway producer who was instrumental not only in the production of "New York, New York," but also in the musicals "Another Happy Ending," "The Outposters," and "Narcissus: An Ancient Roman Pantomime." DeAngelo also worked on the off-Broadway "Pacific Overtures."
DeAngelo was recently awarded Binghamton University's Bearcats of the Last Decade (BOLD) 10 under 10 award which is a special recognition from the University awarding promising alumni from the last ten years.
Other notable Binghamton alumni in the entertainment industry to be recognized by Binghamton University include actor Billy Baldwin, Marjorie Cohn, the head of DreamWorks Animation Television and Universal Television, Sunny Hostin former co-host of The View, and actor Ruben Santiago-Hudson.
On Sunday, June 11, the world was given a taste of "New York, New York" as the cast took to the stage of the 2023 Tony Awards to perform a number. The musical then won a Tony Award for Best Scenic Design of a Musical.
"New York, New York"  follows the lives of four artists as they navigate the ups and downs of love, fame, and artistic expression in the bustling metropolis of New York City.
"New York, New York" is a unique musical that features a diverse cast that not only reflects the diversity of New York City but also promotes inclusivity and representation on the Broadway stage.
"New York New York" also incorporates projection mapping, LED screens, and other cutting-edge technology to transport the audience to different locations and enhance the musical numbers.
For those who love the magic of Broadway, it will be exciting to see what other groundbreaking productions DeAngelo will be part of in the future.
FAMOUS FACES: 48 Actors and Entertainers Connected to the Binghamton Area
They're actors, writers, directors, producers, and entertainers; each with their own unique connection to the Binghamton area.
10 Reasons We're Thankful to Live in Binghamton
Living in Binghamton is great but don't just take our word for it. A group of people both lifelong and somewhat new residents recently sat down to talk about what they love about living in Binghamton. These were the top ten answers.