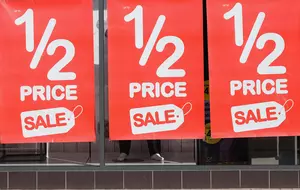 Five Summer Deals for June
Ian Forsyth / Getty Images
The month of June started with some sun and according to consumer reports some big discounts on a few handful of items that you use around the home, check them out here.
When you mention discounted items during warmer weather most people think colder weather items, but according to consumer reports there are a few items that are perfect for warmer weather.
Here are five summer items with the best deals in June
 Windows: I'm not talking about your PC, windows for your home are discounted in June and in addition to saving on the purchase of some new windows, the energy costs will also pay off in the colder months.
 Wireless Speakers: Today's technology allows us to use wireless speaker systems through our computers, smartphones and various electronics with Wi-Fi and Bluetooth technology. Looking for a nice pair of wireless speakers to use at gatherings, BBQ's or relaxing on the porch, deck or patio.
 Building Materials: If you're planning a roofing job, maybe you've decided to spruce up your home with some siding, or this is the summer you're going to build that deck, June is a great month to purchases these types of materials.
 Sunblock: Yes even in upstate New York we are in need of sunscreen to protect us while we're outside, so stock up this month.
 Weed eaters: June will offer consumers some good bargains on string fed weed trimmers to help landscape your home, so start shopping now before all the good deals are gone.