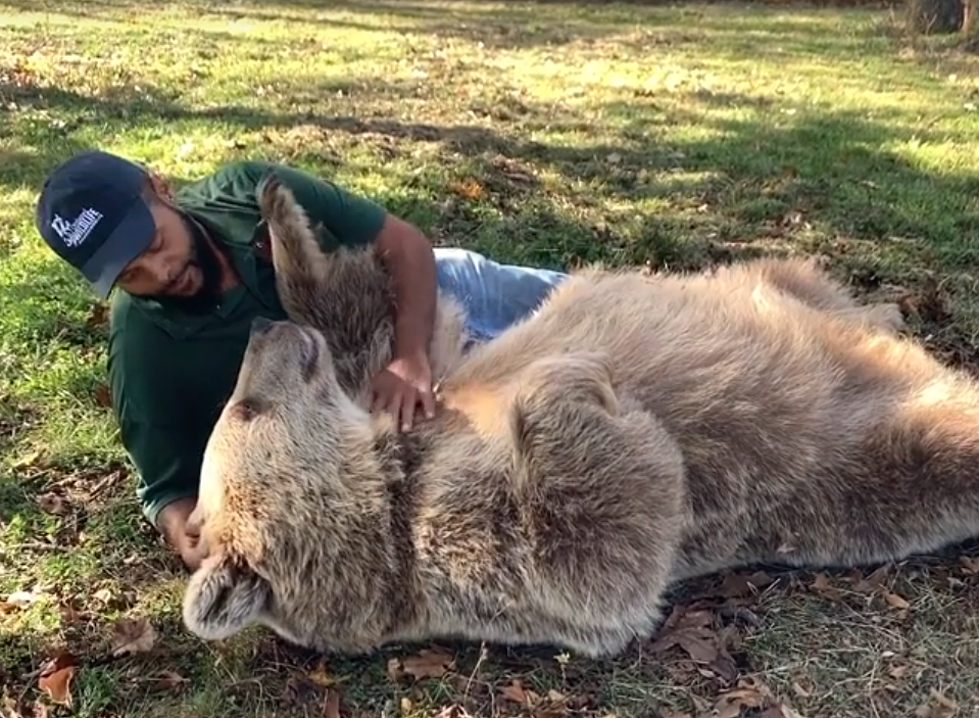 Hudson Valley Man's Heartwarming Reunion With Orphaned Bear
Facebook/Orphaned Wildlife Center
After years of being apart, a rescued bear immediately recognizes his human friend.
Who says that bears and people can't get along? Video of a heartwarming reunion was shot in the Hudson Valley last week, proving that bears are not only capable of forging friendships with people, but that they also have a great memory.
The Orphaned Wildlife Center in Otisville rescues wild animals with the aim of rehabilitating them and releasing them back into nature. One of the bears in the center's care is Sonya. After being rescued, Sonya was cared for by a volunteer named Jonathan.
As a cub, Sonya would spend time playing with Jonathan and would even try to curl up into his shirt to cuddle. The bear was so affectionate that the handler had to make sure to tuck his shirt in before caring for her. Through the years Jonathan would play games with Sonya and the two forged a very special bond.
As Sonya got bigger she had less contact with Jonathan. It had been several years since the two had even seen each other. Last week Jonathan returned to the wildlife center to visit and everyone wondered if Sonya would even remember her old friend.
Without any hesitation, Sonya recognized Jonathan as soon as she saw him through the fence. When they finally came face to face, the bear surprised everyone by greeting her friend with a huge bear hug and some long-deserved cuddles.
The Orphaned Wildlife Center documented the emotional reunion and shared videos on their Facebook page. To see more scenes of Jonathan and Sonya and to learn more about the center, be sure to check them out online.
Read more:
BONUS VIDEO