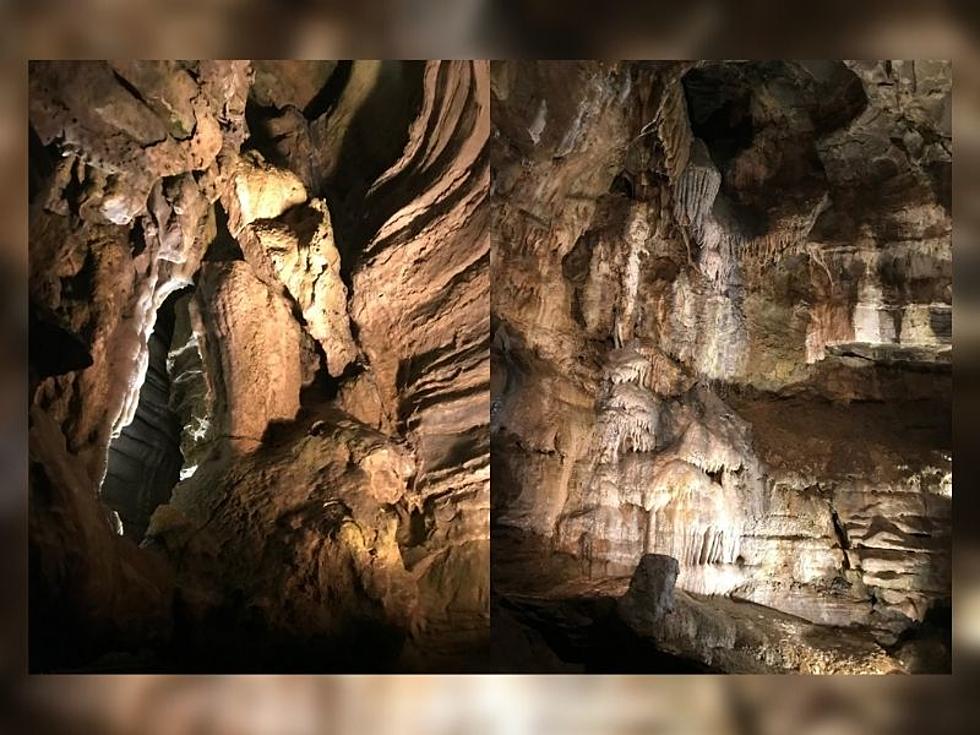 Venture 15 Stories Below The Earth At This New York Cavern
Kaylin, TSM
Most of you have heard about Howe Caverns in Howe Caves, New York. It is the largest underground cave that's open to the public in the Northeast and NY's second most visited natural attraction behind Niagra Falls. It's the third commercialized cave in the country. and remains a popular tourist attraction today.
The story behind the discovery of Howe Caverns is fascinating. It was discovered by a farmer, Lester Howe, when he noticed that his cows would always gather at one particular spot.
Howe Caverns History
He found a cool breeze coming from a hole in the Earth so he and a friend decided to check it out. They discovered a cave where the temperature always stayed at 52 degrees. That was in 1842 and they are celebrating its 175th year as an attraction.
My daughter, Tara, and I look forward to going to Howes Cavern whenever we get the chance. You may know that she loves the paranormal but she also likes to explore the great outdoors.
Explore Howe Caverns
If you are like her and like to explore but you aren't into caving, you can go to Howe Caverns without having to go through the trouble of spelunking. It's amazing to see what exists under our feet. as you'll go more than 15 stories below the earth's surface.
Weddings have been performed in the cave where the bride and groom could be on top of a calcite formation that resembles a heart shape. In 2019, they celebrated the Harvest Moon with their first "Naked in a Cave" event.
It's only 100 miles outside of Binghamton but you'll feel like you're on another planet. Howes Cavern is located in Howes Cave NY just off Exit 22 on I-88.
If you're looking for some other different places to visit in New York, check out these oddities below. 
9 Upstate New York Oddities
Upstate New York; a place filled with nature, culture, community, and of course, a few oddities and roadside attractions thrown in as well.
What's fun about a completely normal, cookie-cutter place? Nothing.
Bringing the odd, confusing, and fun, here are 9 Upstate New York Oddities!
Keep reading
LOOK: Stunning vintage photos capture the beauty of America's national parks
Today these parks are located throughout the country in 25 states and the U.S. Virgin Islands. The land encompassing them was either purchased or donated, though much of it had been inhabited by native people for thousands of years before the founding of the United States. These areas are protected and revered as educational resources about the natural world, and as spaces for exploration.
Keep scrolling for 50 vintage photos that show the beauty of America's national parks.