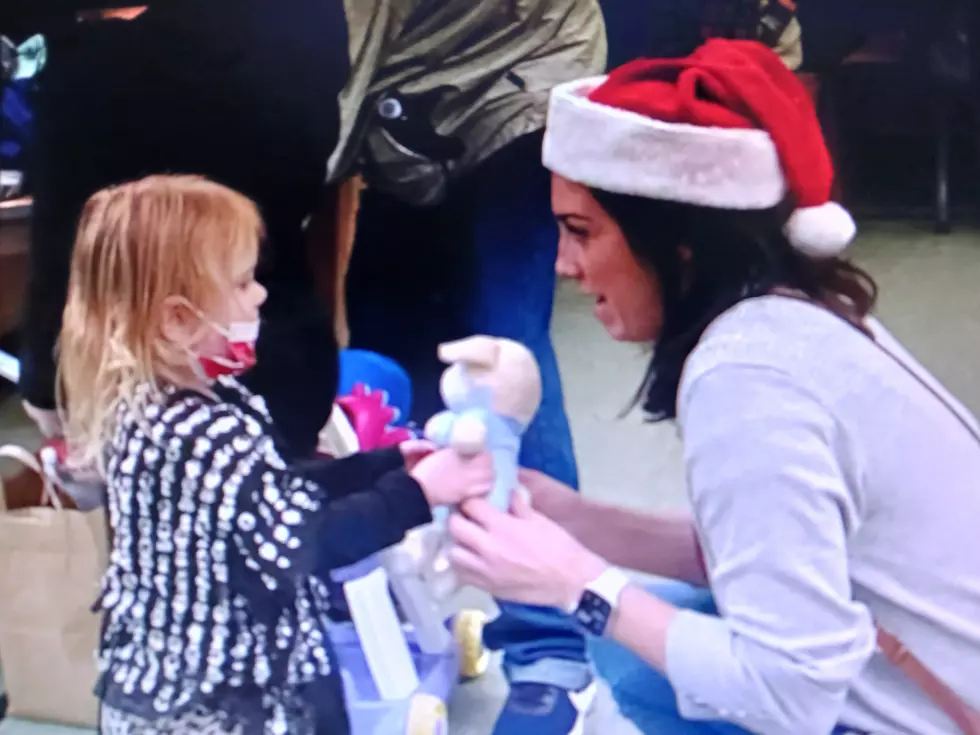 Binghamton's Holiday Hamper Offers FREE Haircuts, Makeovers, Toys, Mammograms and More
Nancy Ronk Barnett
This Christmas will be hard on many people with rising prices on gas, food, heating, just to name a few. With the rise of inflation, this will leave many parents with tough decisions to make for the holidays.
If you are finding yourself in that quandary , then this is an easy decision for you to make for your kids. It's a FREE HOLIDAY GIVEAWAY, the 5th annual Holiday Hamper in Binghamton.
The Holiday Hamper Is Back In Binghamton
The Holiday Hamper will take place on Saturday, December 10th from 12 p.m. to 4 p.m. This year it'll be held at Calvary Baptist Church, 466 Chenango Street in Binghamton. This is open to any and all community members.
There will be FREE coats, boots, hats/gloves for both children and adults. There will be limited clothing at the church with very limited children's clothing available. However clothing will be at the Lee Barta Community Center, 108 Liberty Street in Binghamton from 12 p.m. to 2 p.m. on December 10th.
There will be FREE stockings for children under 12 years old. Shoppers can get FREE haircuts and nail painting. There will also be FREE toys, FREE winter coats, hats, gloves and boots. FREE hygiene products, diapers, wipes and baby products.
The Lourdes mammogram van will be there for free mammograms. Santa will be there for photos and everyone will be able to enjoy FREE cocoa and cookies. I'm sensing a theme and it's FREE!
You can also go
here
to find donation bins throughout the Southern Tier.
Holiday Hamper Donation Suggestions:
Toys - new or gently used
Xmas stockings and Stocking stuffers (non-gender to make it easier to hand out! ) candy, small toys, pens/pencils,trail mix, sanck bars, mini flash lights, play-do, bubbles, stickers, tattoes, glow sticks,yo-yo's,harmonicas, crayons, etc.
Hygiene products - men and women (body wash, shampoo/cond, feminine hygiene products, razors, shaving creams,deodorants, etc)
Diapers and wipes, baby products like lotions, etc
Coats, hats, gloves, boots
new socks and underwear
laundry soap, toilet paper, dish soaps
New or nearly new blankets and sheets with size clearly showing.
As the saying goes, "it's better to give than to receive" and if your able, this is a fantastic way to give. The Holiday Hamper is at the Calvary Baptist Church, 466 Chenango Street in Binghamton on Saturday, December 10th from 12 p.m. to 4 p.m.
Here are the top holiday toys from the year you were born, counting up from 1920 to today. May they fill your heart—and stockings!—with joy.
LOOK: The top holiday toys from the year you were born
With the holiday spirit in the air, it's the perfect time to dive into the history of iconic holiday gifts. Using national toy archives and data curated by
The Strong
from 1920 to today,
Stacker
searched for products that caught hold of the public zeitgeist through novelty, innovation, kitsch, quirk, or simply great timing, and then rocketed to success.