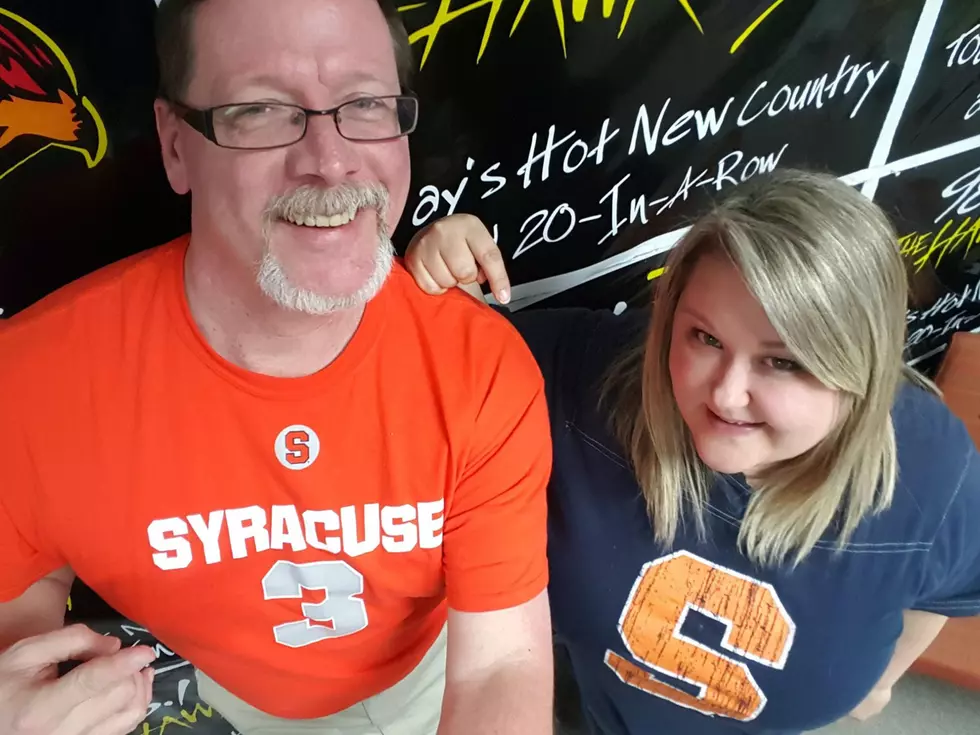 Go Orange and Blue to Support Syracuse
Traci Taylor
It was 2013 the last time Syracuse made it into the Sweet 16 in college basketball and while they made it to the final four, they lost in the finals. This year, we're really pulling for Syracuse to take it all the way- to stun the critics who think they won't and to take the title as winners of it all.
Our community is definitely awesome about showing spirit and pride in our area sports teams, but on Friday especially, I'd like to personally put out a challenge to you to make sure that you wear orange and/or blue as Syracuse faces Gonzaga at 9:40pm on CBS.
Take a photo of yourself in your Syracuse getup and share it with us on our Facebook, Instagram or Twitter pages, using the hastag #BingLovesCuse. We'll compile your photos and share them with Syracuse so they can see how proud we are of them. Just make sure that when you share your photo, you set the post to public so we can see and share your photo!
Oh, and do you remember that game you probably played as a kid called 'Chubby Bunny?' My mom always had us play it at birthday parties and at first we'd groan, but then we'd start laughing hysterically as the game got underway and we remember how funny it was. Well, that's pretty much what happened to me and Glenn as we played 'Chubby Bunny: Syracuse Edition.' The game is usually played with marshmallows, but since this is the Syracuse edition, we went with oranges-which are very juicy. Very.