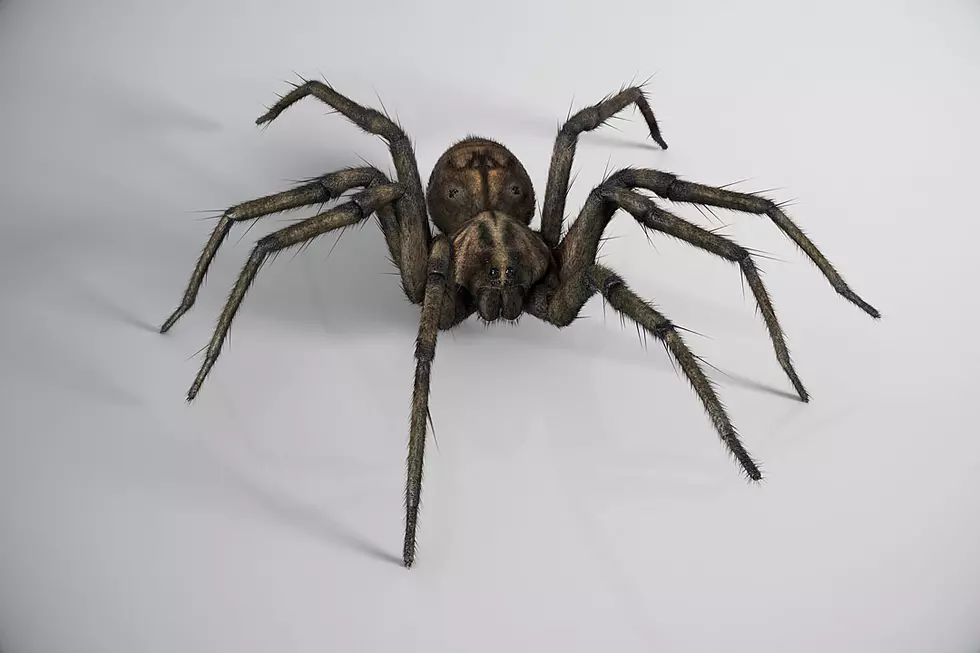 How To De-Bug Your Christmas Tree From Unwanted Guests
iStock
Many of us have that memory of going to a local tree farm and cutting down our own tree for Christmas or letting the professionals do it. I prefer the latter because I want to support local businesses...and more importantly, I know it'll be done right the first time.
It's time to get your Christmas, but you might want to know what else COULD be coming back home with you. You've picked out the Christmas tree that's perfect for you. You've measured the door and the Christmas tree so that you can get it in your house.
Now that you've got your tree inside, it seems to be coming alive. What's going on here? Well, you could have some unwelcome guests joining you at your home. You could have hibernating insects including spiders, mites, moths, and even praying mantises.
Now that they are in your warm home, they think that it's Spring and its rise and shine time. So what can you do to stop these unwanted guests from crashing your party? According to Safer Brand, the first thing to do is NOT TO PANIC! Here are some other suggestions.
Keeping Insects Out Of Your Christmas Tree
When picking out your tree, look under the branches and check out the trunk. Get rid of the branches that have bird nests or egg casings.
After you select your tree, you just can't wait to get it home and get your Tannenbaum inside. WAIT! If you can, leave the tree in the garage, shed, or other outdoor enclosure for a few days.
Before you take it inside, get a white sheet and shake the tree vigorously over it so that you can get rid of any bugs. Vacuum up any insects on or around the tree.
Dust your Christmas tree with Diatomaceous Earth or spray with neem oil to kill off any insects that are still on the tree. DON'T,  I REPEAT DON'T SPRAY AEROSOL PESTICIDES ON THE TREE BECAUSE IT COULD BE FLAMMABLE.
Here are the seven most common insects that you might find in your tree, where you might find them, and how to get rid of them. Once again the vast majority of them are not dangerous and will die from starvation once they are inside. Now let's go get that tree.
If you're looking for a place close to home where you can buy or cut your own Christmas tree, check out these locations below.
Take a Look at 22 Places in the Twin Tiers Where You Can Buy a Fresh Cut Christmas Tree or Cut Your Own
Whether you're looking to buy a fresh-cut Christmas tree or make a special Christmas memory with your family by cutting down your own tree, here are
22 places
in the Twin Tiers where you can do just that.
Where To Buy a Live Colored Christmas Tree Relatively Close to the Southern Tier
Can't live without a vibrant purple, teal, or pink live Christmas tree? You might have to drive a bit but it'll be totally worth it when you bring your one-of-a-kind, show stopping Christmas tree back to the Southern Tier!