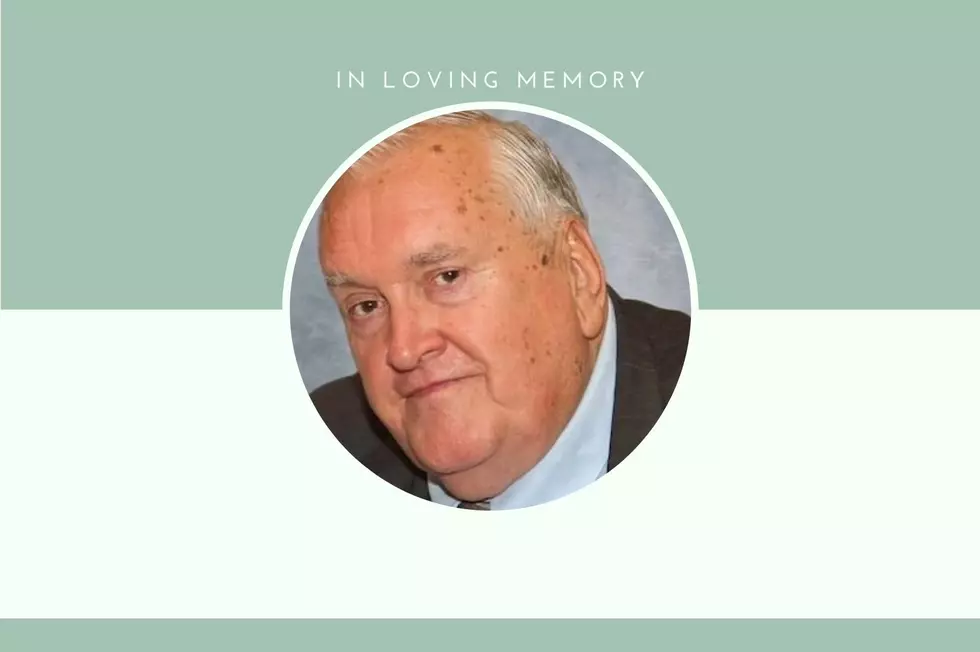 Frank S. Lopke of Apalachin, NY
Madlyn Crambo
Frank S. Lopke, 84, passed away peacefully on January 29, 2021, after a very brief illness due to complications from Covid-19. He was born on May 13, 1936, to Frank Sr. and Mary Lopke, on the family farm in Apalachin, NY, where he lived his entire life.
He was predeceased by his parents, his parents-in-law, Donald and Estella Watkins, brother-in-law Raymond Watkins, and dear friend Paul Laszko.
He is survived by his loving wife of 62 years Barbara A. Lopke, and four daughters, Judith and Christopher Brown, Anne and Michael Trivisonno, Mary Ann and Steve Gregg, and Betsi Lopke (Woody). One of his greatest joys was his grandchildren, of whom he was so proud of Jessica (Joseph), Kaitlin (Mark), Katherine (Nicholas), Ryan (Stacey), Cody (Gina), Amanda (Phillip), Nicholas (Kendal), Stanley (Karlie), and Madlyn (Paulie). Frank cherished his great-grandchildren Lily, Lia, Nora, Luna, Hudson, Hayden, Natalee, Makenna, Steven, Estella, Tobin, Macy, and Sawyer.
Frank was a brilliant and complicated man. At an early age on the farm, he became interested in machinery and race cars. Racing his number 44 car at Glen Aubrey, Shangri La, and Five Mile Point Speedway brought him great enjoyment. He was one of the original greatest racers at Five Mile Point.
Asked by his father to join the family's second-generation farm, he chose instead to purchase his first dump truck. Frank discovered his entrepreneurial spirit and started on a path of many successful business ventures with his wife Barbara. In the early years, he provided for his family through enormous sacrifice working long hours many days. Adding a second truck and more trucks over the years his first company F.S. Lopke Contracting Inc. was started. Today with over a 50 truck fleet, distinctively colored green with the slogan "We Rock The Southern Tier", his company proudly serves customers across the area.
In the early 1980s, Frank began rock and aggregate crushing with the first plant in Lounsberry, NY, and with the acquisition of several locations in Broome and Tioga Counties, there are now fourteen plant operations locally. Later, Lopke Quarries Inc. was formed and specializes in contract crushing up and down the east coast and has done business in 10 states. In the early 1990s the Birchardville, PA location was acquired, the first site where stone was blasted, allowing the expansion of product types. In the late 1990s, with a keen business sense and always one to see an opportunity, Frank acquired a plant in Las Vegas, Nevada which became Lopke Granite Products. This acquisition was instrumental in the business growth he sought.
Through his leadership and with over 200 valued employees, Lopke is one of the top sand and gravel producing companies in the United States. To complement Franks trucking and aggregate business, along with a partner, ZMK Construction Inc. was established offering excavating and site development. He was proud that his stone products were part of many major constructions, blacktop, and concrete projects in the area. Throughout the years, he belonged to numerous organizations pertaining to the construction industry. Never retiring, he remained involved with the daily business activity until 10 days before his passing. Frank leaves behind a company that only he could have built, but his influence will be long-lasting and his spirit will forever be the foundation of the Lopke Companies.
Of all Frank's accomplishments, he was most proud of his family and enjoyed his time with them above all else. When asked about his daughters he would laugh and say "well they didn't go far, they all live next to me on the hill" (The fourth generation on the family farm.) Frank enjoyed a good picnic and loved grilling up some steaks while talking with everyone. He loved animals and none would want for comfort or hunger while he had a say in the matter. He enjoyed traveling and always kept a road atlas handy in his truck and at home. Family vacations always included a visit to a gravel pit. If you were headed out on a trip he would ask "Which way are you going?" and knew all the best routes to take you there faster. He enjoyed listening to polkas on Sundays; his favorites were the Fritz's Band and Jimmy Sturr.
Frank was a generous man, always offering assistance. Countless people and organizations have benefited from his kindness and generosity in the community. His philanthropy was directed to those in need.
He took wonderful care of his wife Barbara and she will miss him greatly. His family's appreciation and love will never fade… We love you Dad.
There will be a private Funeral Mass at Our Lady of Sorrows Church, Vestal NY. Burial will be at Calvary Cemetery, Johnson City, NY. If you wish, contributions may be made to the Apalachin Fire Department or Our Lady of Sorrows Food Pantry, 801 Main Street, Vestal, NY.