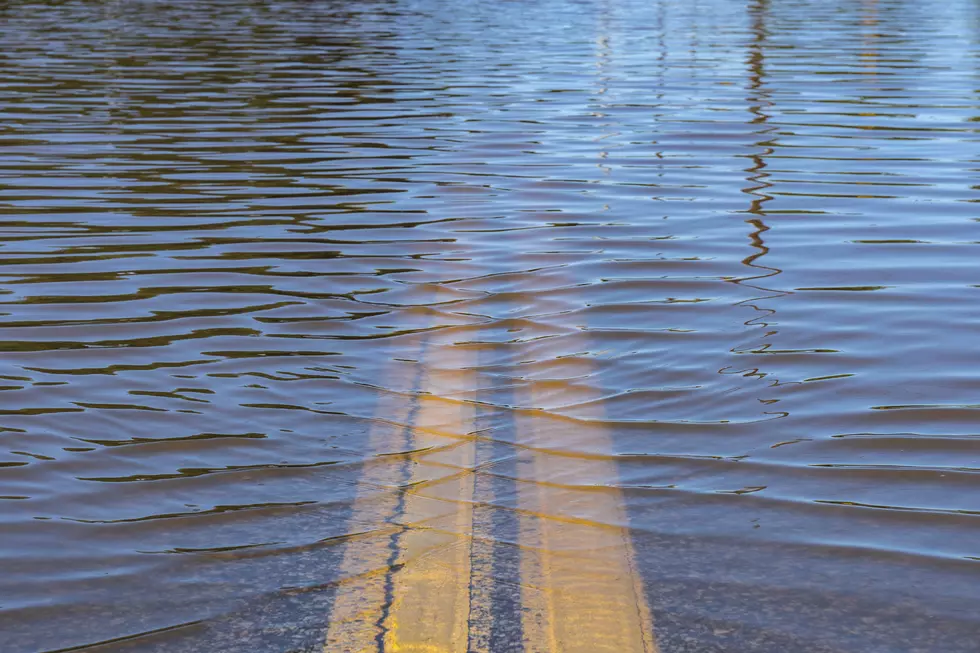 Flash Flood Watch for Twin Tiers
KSwinicki
The National Weather Service in Binghamton is cautioning Twin Tiers residents to be aware of the possibility of flash flooding from heavy rain moving through the area.
A day-long soaking was being projected for October 26 with up to three inches of rain total from when precipitation began across the region overnight October 25.
A Flash Flood Watch had been issued through midnight Tuesday night/Wednesday morning for Broome, Chenango, Otsego, Delaware, Sullivan and Tioga Counties in New York as well as Bradford, Susquehanna, Wayne, Lackawanna, Luzerne, Pike and Wyoming Counties in Northeast Pennsylvania.
As of 4 a.m. October 26, the NOAA office in Binghamton reported rainfall across the watch area had already totaled around one-half to one inch.  Officials say another one to two inches was likely through the day with locally higher amounts possible in the northern Poconos and southern Catskills.
Heavy rain has the potential to pool on roadways, posing a danger for hydroplaning. There is also an expectation for significant rises in water levels for area streams and creeks that could result in flooding.
In anticipation of the heavy weather, New York Governor Kathy Hochul declared a State of Disaster Emergency on October 25 covering Broome, Chenango, Delaware, Tioga, Sullivan, Schoharie, Otsego, Bronx, Greene, Kings, Montgomery, Nassau, New York, Orange, Queens, Richmond, Rockland, Schenectady, Suffolk, Ulster, Westchester and contiguous counties.
The Democrat says the declaration was made to ensure the state can provide necessary resources to respond to the storm and significant rainfall.
The state Department of Transportation had put tons of equipment on standby including over 1,400 large dump trucks, dozens of excavators, chippers and loaders as well as 16 vacuum trucks with sewer jets and 14 tree crew bucket trucks.
Residents were being encouraged to prepare to take action should flooding occur, including having medications and other supplies handy in case of power outages or evacuations.
The National Weather Service forecast, however, did not indicate any anticipated major flooding incidents from the system moving through the Twin Tiers.
TIPS: Here's how you can prepare for power outages
Waking Up To A Huge Snowstorm In The Twin Tiers