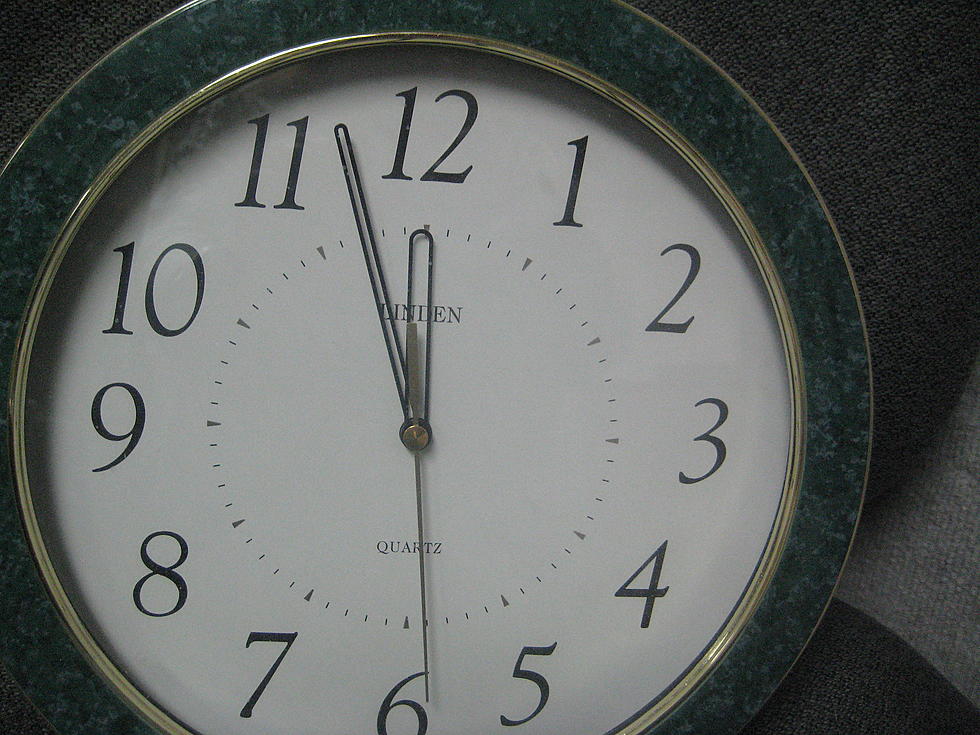 This Is The MOST Important Thing That You Can Do With Your Time
Kathy Whyte
This Saturday night when you go to bed, daylight saving time comes to an end and we'll set our clocks back an hour. A friend of mine told me that when she was young, she would stay up late Saturday night, and at 3 in the morning, she would set her clocks back. She says that she's too old to stay awake that late anymore unless she's getting up to use the bathroom. I love my friends...they make me look normal.
Most clocks reset and go back in time all by themselves but not all of them so don't forget to fall back and while you're at it, change your batteries in your smoke and carbon monoxide detectors.
I think one of the things that we've learned in the last 18 months is not to take things for granted including time. For the first part of the pandemic, we had more time on our hands. I find that time becomes more important as we grow older and we realize that there is more time behind me than in front of me...unless I make it to 114.
Time Is Money
As time goes by, we realize that time is our most valuable asset. We never seem to have enough of it and we are always looking for more of it. We've all heard the expression "Time is money."
We treat time like money, we invest, spend and waste both of them.  We'll spend a lifetime of money for someone we love for just a little more time. Why? Because it means something to us.
Songs Written About Time
Josh Turner told us that Time is Love and Alan Parson Project sang about time flowing like a river. That was the song that we sang at my high school graduation ceremony at Northeast Bradford and time did not go fast enough when we sang that song. I'm using the term "sang" loosely because were didn't hit the notes, we clobbered them over the head.
So what do we do with our time? If you've met someone who left everything so that they could do something, they understand the importance of time along with life and a purpose.
So use your time for a purpose. We were created on purpose for a purpose and that should be our message. USE YOUR TIME FOR A PURPOSE! What is your purpose?
Maybe, you can find your purpose here. I have and maybe you will too. When you figure it out, the rest will take care of itself, and don't settle for less.
So how are you going to spend your time?
12 Non-Perishable Foods You Should Stock Up On Ahead of Winter
Natural disasters, shipping container issues, skyrocketing heating bills, astronomical gas prices - stocking up now on the right non-perishable food items will help you weather the storm this winter, whatever form that storm might take on.
The 13 Items Retail Experts Say Will Be in Short Supply As We Head Into Winter 2021