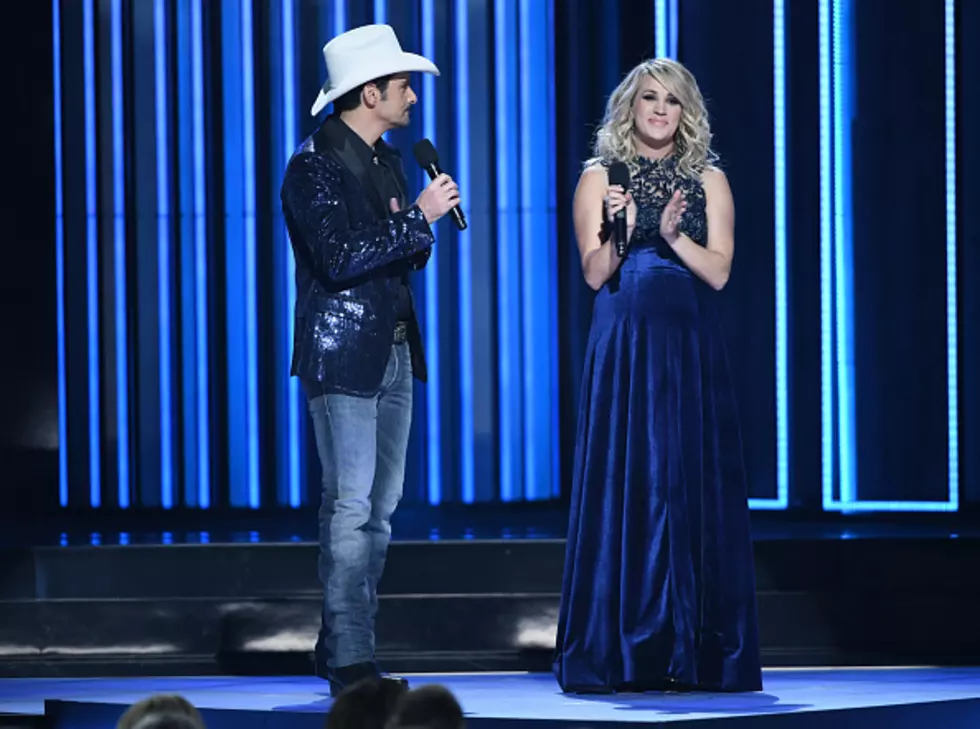 Brad Paisley Being Replaced As CMA Awards Host
Getty
Welp, for the long run that they had, it was certainly a great one. Carrie Underwood and Brad Pailsey will go down as the greatest CMA host-duo of all time. After 11 years, the duo is calling it.
Don't worry, though.
We love Brad, but you get 2 of the most iconic, extraordinary females in the history of music that will be special guests.
Ready for this triple threat that will hold down hosting duties?
The all female lineup of Carrie Underwood, Reba and Dolly Parton will take the stage on Wednesday, November 13.