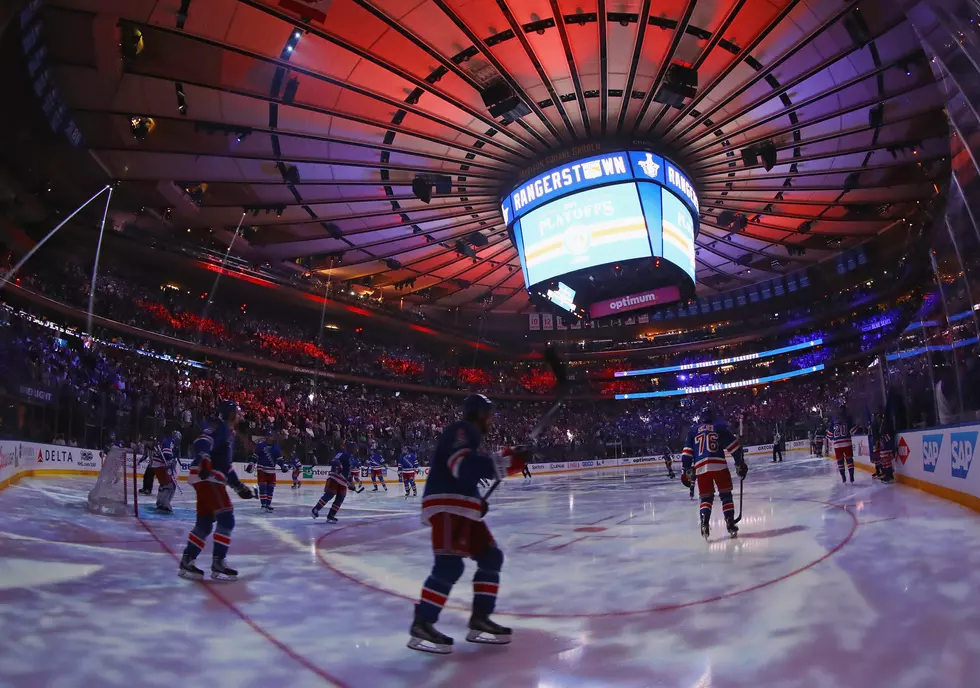 Bruce Bennett / Staff/ Getty Images
Glenn is off this week so I think it's my turn to talk sports because I got Rangers Fever! Have any of you caught it?
I don't watch a single NHL hockey game on television throughout the regular season, but when the playoffs get here I am always true to my school and since I live in New York I am a true Blueshirt fan.
The National Hockey league has some really cool team names like the Sharks, the Flames, and the Predators, they fight, swear and heckle each other.
The first round of the playoffs is here and the New York Rangers made it as a wild card team this year, they are matched up against the number one seed Montreal Canadians.
The Canadians are more defensive minded which is to say they don't score a lot of goals, but they intimidate and bully the other team.
Last night the Rangers hosted the Canadians in game 4 of the best of seven series they were down two games to one in the series.
Madison Square Garden was electrified and I couldn't help getting caught up in the excitement of the crowd and the energy of the team.
The Rangers scored first, but the Canadians tied it up in the first period.
Rick Nash broke the tie with a second period goal and the Rangers future hall of fame goalie Henrik Lundqvist helped secure the win with 23 saves.
I am a New York Knicks fan and we have not had a lot to cheer about over the past 4 years, but switching to the Stanley cup playoffs has recharged my fan spirit and to coin a phrase I got a Fever!
Game 5 is in Montreal tomorrow night.