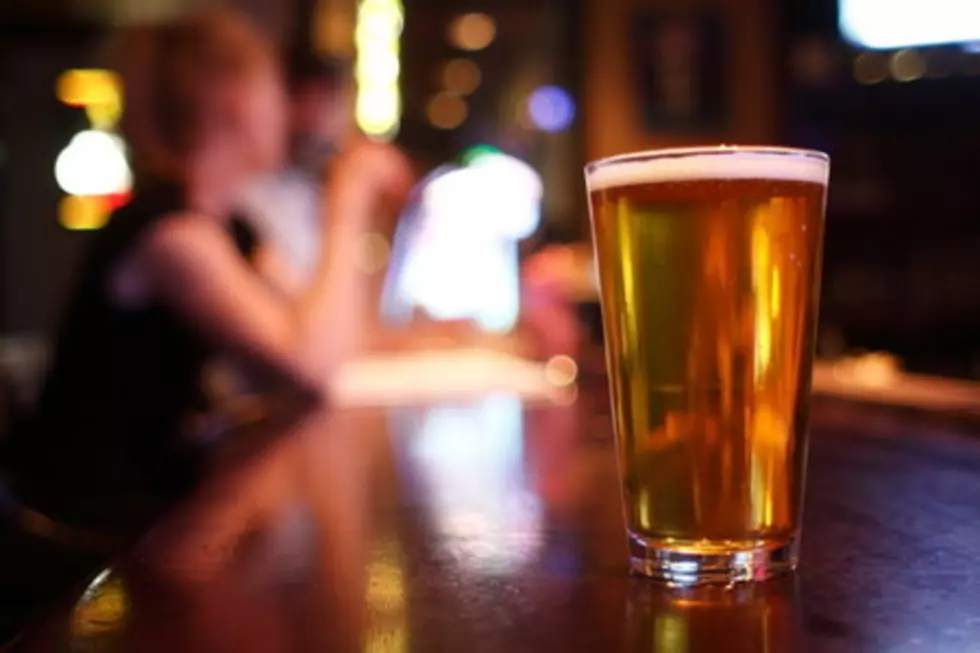 Binghamton's Ultimate St. Paddy's Crawl [Map Included]
ThinkStock
St. Patrick's Day is among us. Time to celebrate our Irish heritage, or at least pretend to, with friends and family! I have only lived in the Binghamton area for a few months, but I have my fair share of run ins with local watering holes. That is why I have compiled a list of bars and restaurants that you can walk to (one Uber ride) on St. Patrick's Day and make the most of your green outfit.
The Belmar- The Belmar is located right over the court street bridge as you leave downtown Binghamton. This place has great beer prices and of course solid wings. Did I mention there is a giant Irish flag painted on the front? A go to spot.
Peterson's Tavern- The newest kid on the block. They do have late night bites which include AMAZING fried pickles and boneless wings. Great beer selection and Corey is an awesome bartender.
Water Street Brewing Company- I ate here on the night before my interview at 98.1 The Hawk so the place has to have some good luck. Burgers are great and the fries are killer. I love local beers and board games.
Galaxy Brewing Company- Andromeda is by far my favorite brew here. You need to try the fish quesadilla, the mac and cheese, and the lamb burger. Be prepared to have some solid heavy beers.
The Colonial- I am a frequent customer of this place. Unreal beer selection and I have confirmed they will have green beer on St. Patrick's Day. If you get any food make sure to get the house sauce as a dipping side.
Dillinger's- If you want the space to dance on St. Paddy's day, this is the spot. The upstairs flor will be rocking, and they have a Shot-Ski.
Abel's Pub- Great local place. Selection of drinks is on point and the people are friendly. Pizza is located right next door!
Uncle Tony's- They have an amazing quesadilla and great wings. I also love their 360 degree bar, making grabbing a drink super easy.
Burger Monday's- The food here is top notch. Of course they have amazing burgers. The bar area is really cool with old photos of Binghamton and exposed bricks walls.
Parlor City Pub- Another new establishment in downtown Binghamton. Their pizza is amazing and I know they'll be having tons of St. Paddy's specials including tradition food.
Social on State- If you like martinis this place is a can't miss. They also have a decent sized dance floor and two bars. Small plates or tapas is the way to go here. You can try tons of different foods and not get too full.
Lost Dog Café- Another place for amazing drinks and a bite to eat. Lost Dog has their main restaurant with a bar, and two extra bars located in their lounge.
Craft Bar and Kitchen-This place isn't even a month old and it is starting a buzz. As implied by the name the craft beer selection is off the charts. They also have gigantic milkshakes and an extensive slider menu.
House of Reardon- My one Uber ride destination in the list. House sauce wings are the best way to soak up some beer. This is the most Irish bar you will see all day. The staff is amazing and friendly.
Tom and Marty's- I'm here all the time, so you can guess my review. The bartender's are my family now.