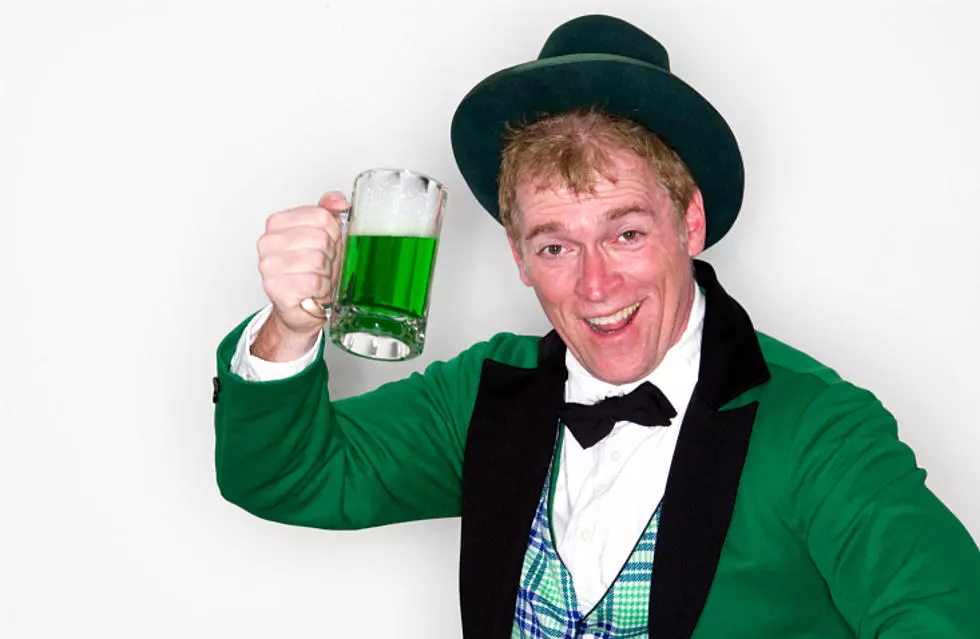 St. Patrick's Day Green Drinks
iStock
St. Patrick's Day is here and normally it's a bad holiday for grocery store beer sales but it might be different this year. People are still staying home because of the pandemic and it doesn't help that the holiday is falling on a Wednesday this year.
In fact, less than 10% are planning to go out to a bar today. So if your planning on staying at home but still want to enjoy the spirits of the holiday, here are some drinks to get your green going.
St. Patrick's Day drinks
Shamrock: Mix together 1 ½ ounce Irish whiskey, ½ ounce dry vermouth, ½ ounce green crème de menthe, and 1 teaspoon green chartreuse.
Emerald Isle: Mix 2 ounces gin, 1 ½ teaspoon green crème de menthe, and three dashes bitters. Stir and then pour into a glass.
Green Machin Punch: 1 bottle vodka, one 12 ounce can of frozen limeade concentrate, ½ gallon lemon sherbet, and ½ gallon lime sherbet. Dissolve the concentrate into the vodka, and then add the sherbet. If you want to make this alcohol-free, just leave out the vodka.
Irish Dream: Take ½ ounce Irish cream liqueur, ½ ounce hazelnut liqueur, ½ ounce brown crème de cacao, and one scoop of vanilla ice cream. Combine these ingredients in a blender with ice.
Irish Rickey - Combine 1 ½ ounce blended whiskey with 1 ounce lime juice, and top off with club soda. Garnish with a lime twist.
Irish Shillelagh: 1 ½ ounce Irish whiskey, ½ ounce light rum, ½ ounce sloe gin, 1 teaspoon powdered sugar, 1 ounce lemon juice, ¼ cup of diced peaches, and ¼ cup raspberries. Combine the ingredients in a blender, and garnish with raspberries.
Irish Coffee: Dissolve granulated sugar (enough to taste) into 2 ounces Irish whiskey. Add hot coffee, leaving a half-inch at the top of the glass. Top with whip cream.
Depth Charge: Mix 2 ounces of peppermint schnapps with 1 pint of beer. Pour the schnapps first and stir slightly.
Did you know that St. Patrick was traditionally associated with the color blue? America came up with the color green and most bars in Ireland don't serve green beer.
Here are some other drinks that can have you feeling green. As always, drink responsibly.
What Are the Signature Drinks From Every State?
20 of the Very Best Irish Movies