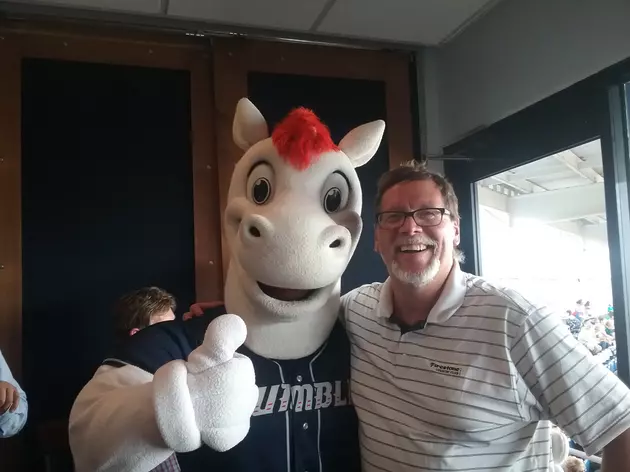 Binghamton Rumble Ponies Stadium At 100% Capacity
Glenn Pitcher
It's been over a year since I've had the chance to say "LET'S RUMBLE" with the Binghamton Rumble Ponies. There was no season last year and I haven't had the chance to go to Mirabito Stadium this year.
Tonight, Thursday June 17th, I'm going to change all that as my brother-in-laws, and father-in-law is bonding over baseball at the ballpark. The Portland Sea Dogs are coming to town for Thirsty and Tasty Thursday with the first pitch at 6:35 p.m.
Mirabito Stadium Open At Full Capacity
As we continue to take steps toward "normalcy", the Rumble Ponies have announced that there will be 100% FUNN at 100% capacity at Mirabito Stadium will operate beginning tonight.
There are many reasons to come to the ballpark with the entire family including on Friday, June 18th, "Fireworks Nights" with first pitch at 7:05 p.m. Temperatures will be around 60 so you'll only need a light jacket to enjoy the light show in the sky.
If you're looking to do something with dad over the Father's Day weekend, bring him to the ballpark on Saturday for the Jeff McNeil "Flying Squirrel" bobblehead giveaway. You can also bring your dog or pup for Bark in the Park with first pitch at 6:35 p.m.
Sunday is Family Funn Day and will have a pre-game all-you-can-eat picnic buffet and post-game Catch on the Field with Dad in celebration of Father's Day. First pitch at 1:05 p.m.
The FUNN is truly back at Mirabito Stadium with the Binghamton Rumble Ponies, go here to see their entire schedule and I'll see you at the ballpark soon.
LET'S RUMBLE!
KEEP READING: Here are 50 of the most famous sports goofs