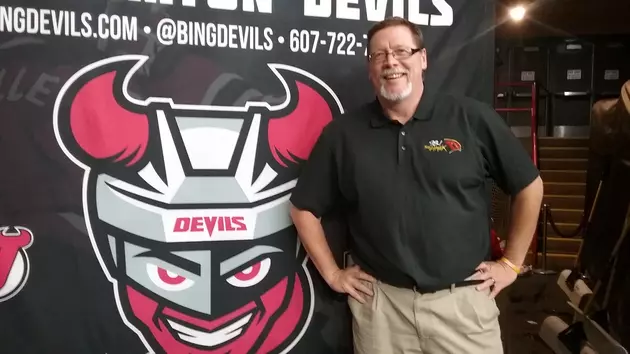 Binghamton Devils Begin Training Camp This Week
Tara Pitcher
Can you feel it? Fall is here and it's time to put the ice down at the Floyd L. Maines Veterans Memorial Arena. It's almost time to see your Binghamton Devils in action. The players report for their first on-ice practice at the arena beginning at 10:30 a.m. on Tuesday, September 25th and it'll run through Friday, September 28th.
The general public is invited to Open Practice on Thursday, September 27th. Doors will open at 10 a.m., a half hour before practice begins. Seating will be available in Section 1 only.
The Devils will travel to Utica on Friday for their first preseason game of the year, they'll return to home ice on Saturday to wrap up their home and home with the Comets. Face-off on Saturday is at 7:05 p.m.
They'll begin the regular 2018-19 season at home on Saturday, October 6th against the Calder Cup Champion, Toronto Marlies with the face-off at 7:05 p.m. Things are looking good with new head coach, Mark Dennehey. Go here to find the complete schedule home and away schedule.
I'm honored that they asked me to host Chuck-a-Puck again this year, so I hope to see you on the ice between the 2nd and 3rd periods beginning next Saturday. LET'S GO DEVILS!!!