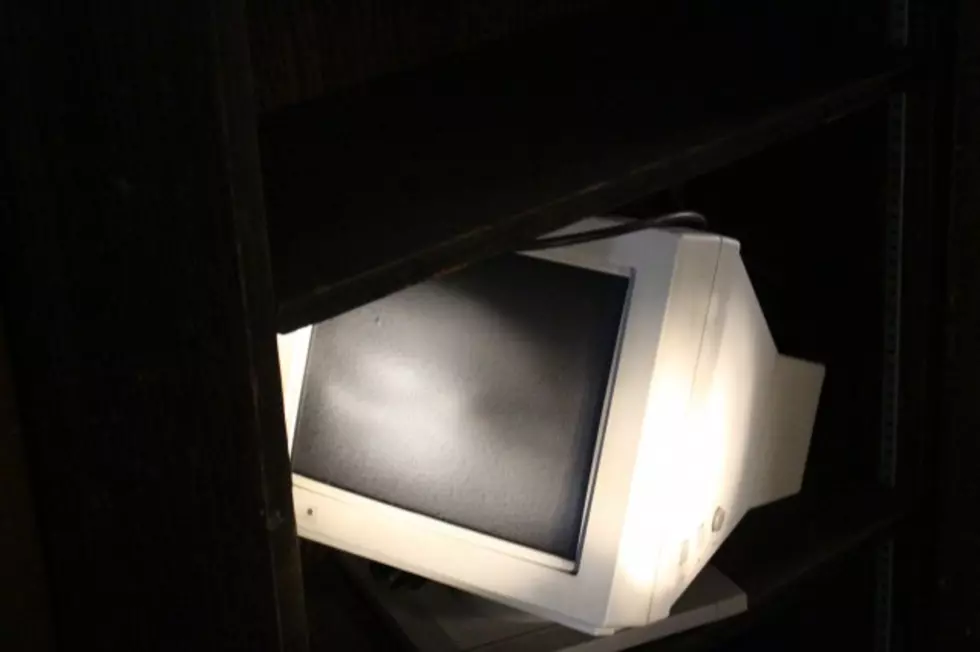 Binghamton Collects Electronic Cast-offs
Bob Joseph/WNBF News
City of Binghamton residents have a chance to get rid of some problematic trash this Saturday, June 25.
The City is holding a free electronics drop-off from 9 a.m. to 1 p.m. at the Department of Public Works Garage on Broad Street for Binghamton residents only.
Items being accepted include televisions, monitors, computers, cell phones and VCRs.  Stereos are accepted, but not speakers. GPS units and gaming consoles can also be dropped off.
Items not being collected, like countertop appliances, microwaves, landline telephones and vacuums, can be put out with regular trash at the curb.
New York State requires electronic waste to be properly recycled. Many municipalities do not collect those items curbside as several devices contain problematic chemicals, metals and other components.
In Binghamton, to dispose of larger appliances, including refrigerators, freezers and air conditions, City residents should call the Department of Public Works dispatch at (607) 772-7020.
Since the weekend drop off is for City of Binghamton residents only, proof of residency, such as a driver's license with a City address will be required for participation.
The Broome County Landfill on Knapp Road also has designation collection days each month for all Broome County residents to drop off electronic waste free of charge.  The fee on non-collection days is five dollars.
In announcing the drop off day, Mayor Jeffrey Kraham (R) said, "Saturday's free event is an opportunity for City residents to easily get rid of old and unwanted electronics that often end up cluttering attics, basements and garages.  Since these items can't be picked up as part of normal curbside collection, it can be a hassle for residents to dispose of them properly. Under the worst scenarios, these items can wind up dumped illegally in vacant lots, creating neighborhood eyesores."
If City of Binghamton residents have questions about the upcoming drop-off day, they can call the Department of Public Works at (607) 772-7020.
7 Ways To Protect Yourself From Becoming The Victim Of A Vacation Rental Property Scam
Before you book a vacation rental property, there are seven steps you should take in order to avoid becoming the victim of a vacation rental property scam.
The Spiedie Fest's Most Memorable Guests
The Spiedie Fest & Balloon Rally; arguably Binghamton's most cherished event. Every year, Binghamton locals, spiedie lovers, and hot-air balloon enthusiasts alike wait patiently for Binghamton, New York's annual festival to roll around.
The Spiedie Fest & Balloon Rally is an annual three-day festival in Binghamton, New York celebrating the local community and its immersive culture; including the infamous spiedie sandwich and an array of hot air balloons; a sight common to locals.
The Spiedie Fest & Balloon Rally attracts over 100,000 people, including some popular celebrity faces and performers.
Check it out! Here are 10 of the most memorable Spiedie Fest & Balloon Rally guests: