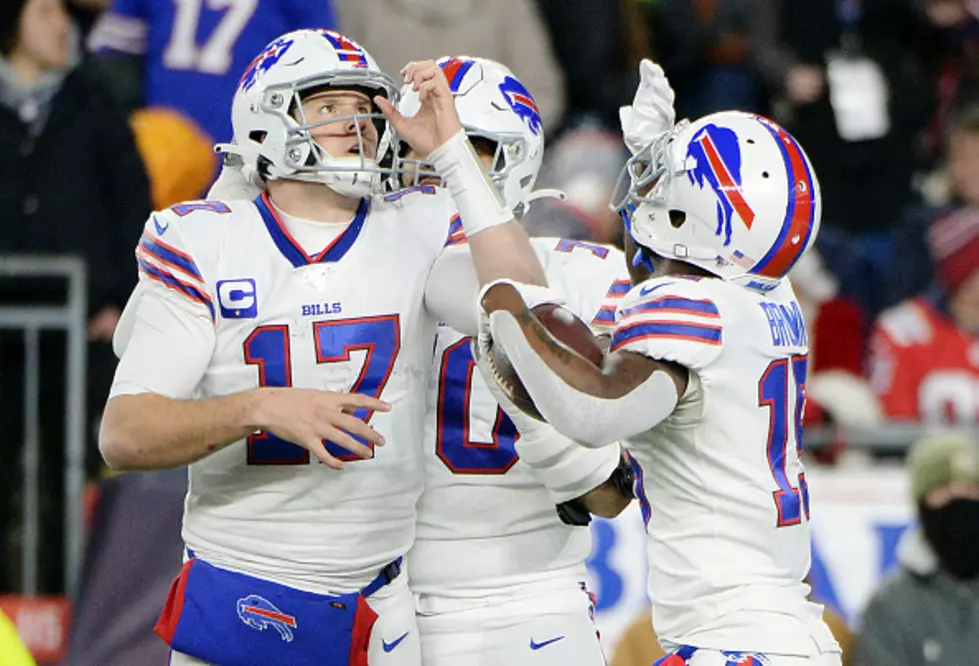 Bills Will Play One Of 2 Teams In Their Wild Card Playoff Game
Getty Images
The Bills week 17 game against the New York Jets is meaningless, at least to the playoff picture. The Bills are locked into the 5th seed in the AFC playoffs.
Enter your number to get our free mobile app
But their wild card opponent is still to be determined. We know it will be one of two teams.
Houston Texans
Kansas City Chiefs
The greater odds are playing the Texans, which is what the match-up would be if the season ended today. The scenario needed for the Bills to travel to Kansas City would be if the Houston Texans win their game next week against the Tennessee Titans (who need a win to clinch a playoff berth themselves) and the Kansas City Chiefs lose their last game against the Los Angeles Chargers.
You're going to face an explosive offense with either team but neither defense scares opposing offenses. I would personally want a Texans match-up since traveling to Arrowhead Stadium and facing arguably the best quarterback in the league (Patrick Mahomes) would be a tough task but it's the playoffs, so any game will be difficult.