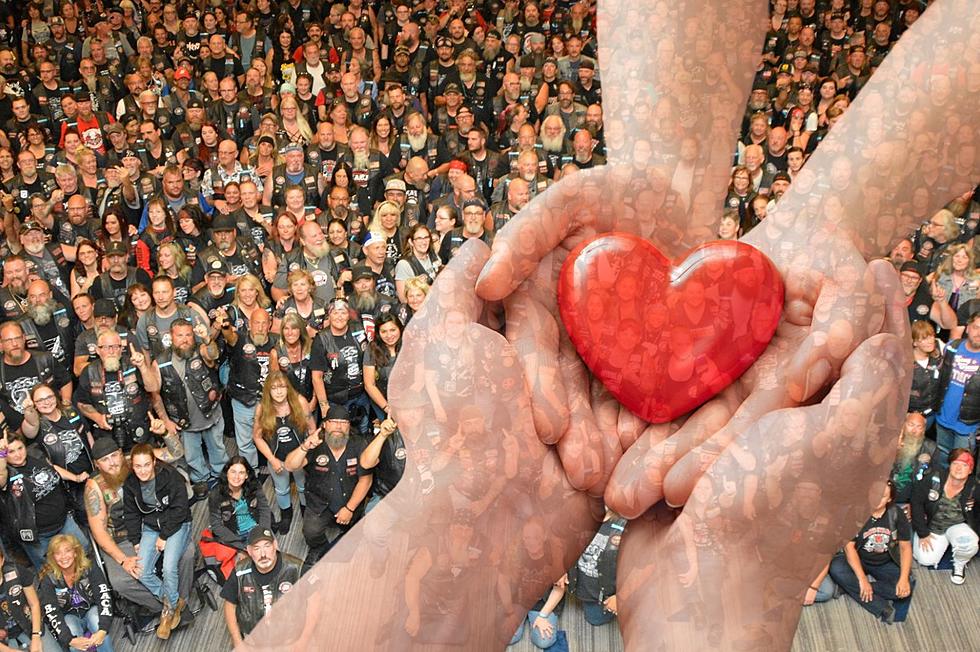 10 Bands to Unite In Support of Bikers Against Child Abuse
Bikers Against Child Abuse International via Facebook/Canva
Bikers Against Child Abuse (B.A.C.A.) is a charitable worldwide motorcycle organization dedicated to protecting children from dangerous individuals and situations. They work to empower and support children who have been victims of abuse, ensuring their safety and helping them in their healing process.
B.A.C.A. creates a supportive environment for these children by providing them with a network of bikers who serve as their allies and advocates. These bikers establish a presence in the lives of these children to help them feel secure and empowered. They attend court hearings and other intimidating situations with the children, providing them with a sense of stability and protection.
The organization's primary mission is to break the chains of abuse and show these children that they are not alone in their fight against their perpetrators. B.A.C.A. also raises awareness about the prevalence of child abuse and works to cultivate an environment that does not tolerate such actions.
By offering their support, B.A.C.A. aims to help abused children regain their courage and confidence, empowering them to heal and live their lives free from fear. The organization operates in over eighteen countries worldwide, serving as a beacon of hope for children who have experienced trauma, including children in Central New York.
On Saturday, July 29, Fat Cowboys Hitching Post will play host to Juliefest in honor of Julie Lawton who lost her life in a motorcycle accident in August of 2022. This event will be from 2:00 pm. to 12 a.m. and features ten different bands, each bringing their unique sound and style to the stage, highlighted by Devon Lawton & The In-Laws at 6:00 p.m.
Read More: Benefit Brings Bands Together Against Child Abuse in Binghamton | https://981thehawk.com/bikers-against-child-abuse-ny/?utm_source=tsmclip&utm_medium=referral
This event is perfect for music lovers and with the admission fee set at only $10 per person, it's an opportunity you don't want to miss. Not only do you get to enjoy a great afternoon of music, raffles, and a food truck, but your admission will support a remarkable cause as all the proceeds will benefit the Syracuse chapter of B.A.C.A.
So, grab your friends and family, head over to Fat Cowboys Hitching Post on NY-7 in Port Crane, and be a part of this incredible summer event. Not only will you enjoy music, food, and drinks, but you'll also be making a positive impact on the community by supporting an honorable cause.
If you want more information or wish to get involved with Bikers Against Child Abuse, you can visit their website for detailed information about their mission, chapters, and more.
10 Reasons We're Thankful to Live in Binghamton
Living in Binghamton is great but don't just take our word for it. A group of people both lifelong and somewhat new residents recently sat down to talk about what they love about living in Binghamton. These were the top ten answers.
Binghamton Historic Places
Binghamton Historic Places