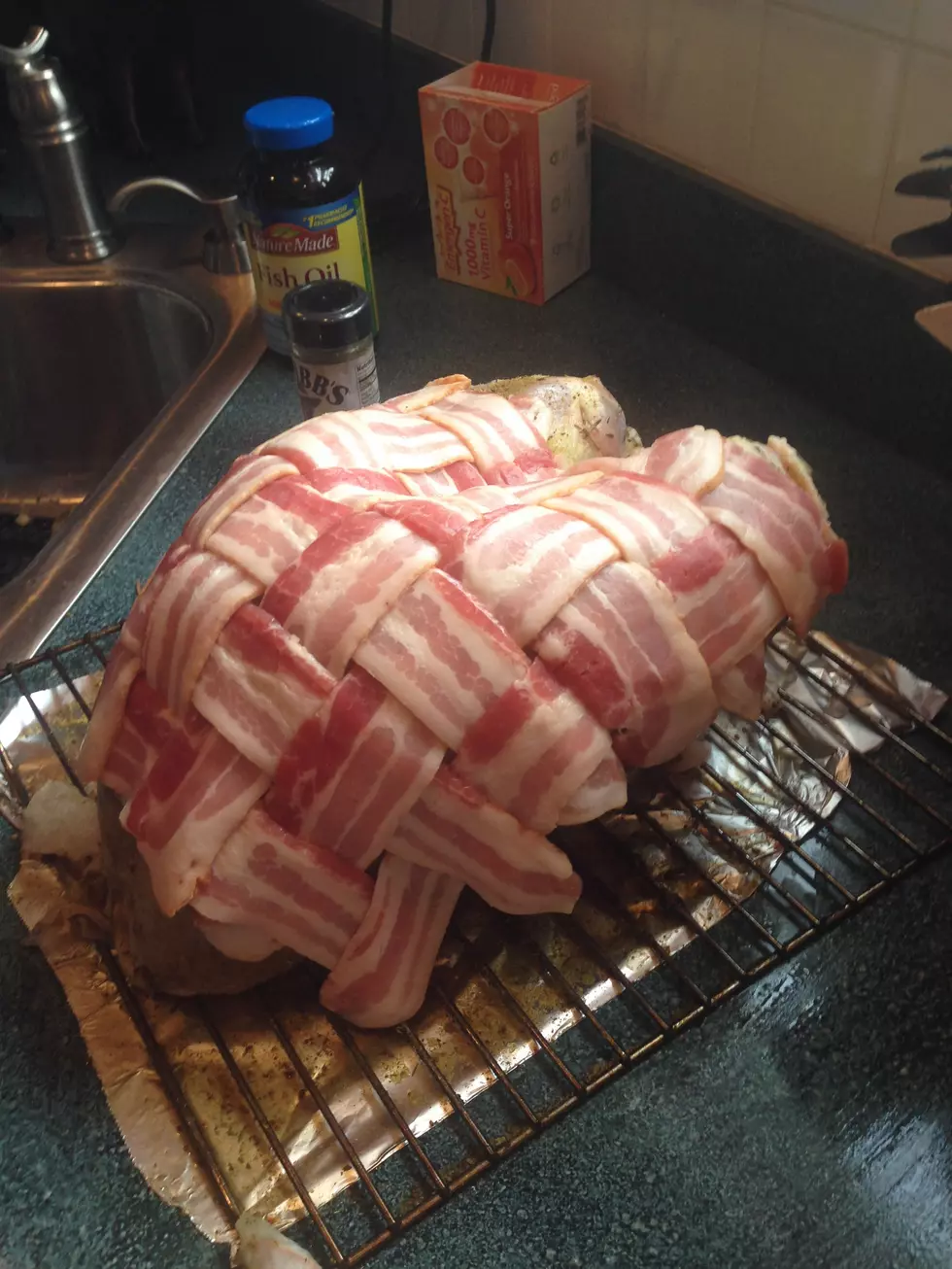 Bacon Will Elevate Your Thanksgiving
Jay Franiak
I bought my father a smoker a few years back for father's day, and it has a been an amazing addition to the family. We love experimenting with foods and throwing them in the smoker to see what we can create. We even throw occasional "Meat Fests." Weird name but delicious results.
A few years back we decided to smoke the traditional Thanksgiving turkey to add a new layer to our feast. But of course, we didn't stop there. We discovered the "bacon lace" technique on YouTube and knew it needed to be utilized. It changed our Thanksgiving for the better.
Always, always, always, brine your turkey. We usually use a mixture sold by Harry & David, which can be a little pricey but your flavors will be worth it. After a good overnight brine we made sure our turkey was super dry and patted off all the moisture. We then used a turkey bbq rub which was a generic brand we grabbed off the grocery shelves. We also added a little Stubb's poultry rub which can also be found on your local grocery store shelves.
It was then time to install the bacon lace. This technique is easy to follow and is actually fun to do! Here is a video explaining:
Then it was into the smoker until done! We use cherry and apple wood. I find that hickory wood is a little overpowering so we like to stay away from it. The bird stays in the smoker until it reaches an internal temperature of 165 degrees!
When the bird comes out it has a perfect smoke ring around the outside and is tender and juicy thanks to the bacon acting a self baster.
Hope you enjoy these pictures and don't drool too much! I'll update you on this year's turkey after Thanksgiving.