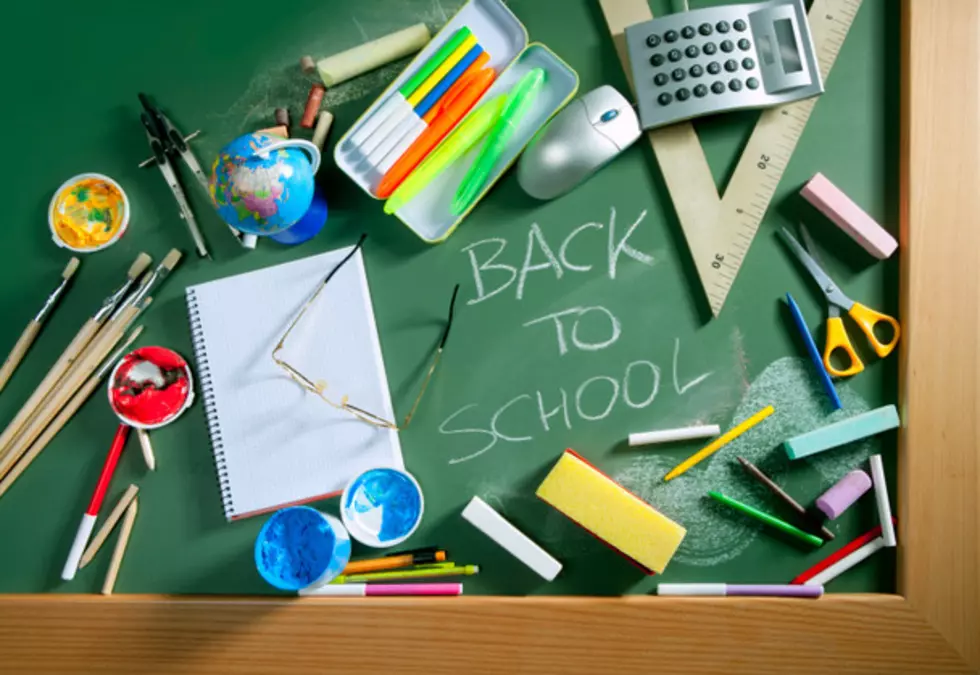 Back To School Around the Southern Tier [PHOTOS]
LUNAMARINA
Sharpen your pencils, pack those backpacks, and hop on that bus... it's school time in the Southern Tier!
Thousands of kids returned to school this week across the area.
Over at Chenango Valley, and uplifting tradition continued for new students
Last year's graduating seniors wrote notes for this year's freshmen before leaving for their future endeavors. Those freshman found the notes taped right on the front of their lockers on the first day of school. Take a look:
Over at Johnson City, staff created a giant paw print on the first day to show some wildcat pride, Middle school students also decorated to lobby doors and left special care packages in front of lockers for others:
Elementary school students in Windsor started their school year off with a special visitor from the Broome County Sheriff's Office, who let them know his rather "interesting" food choices.
Over at the Union-Endicott Central School District, they are remembering and honoring the life of one of their former teachers who left the district far too soon. Cassandra Cline was a teacher at George F. Johnson Elementary School who was sadly killed by an alligator in 2018 while she was on vacation.
According to 12 News, a new reading corner at the school is being dedicated to the teacher who loved her students so much.
We asked you to post your best back to school photos on Facebook. Some were of pictures of your kids, some were of you as a kid, and one of you even posted a picture of the sidewalk!
Click through the comments in the post below to take a look!