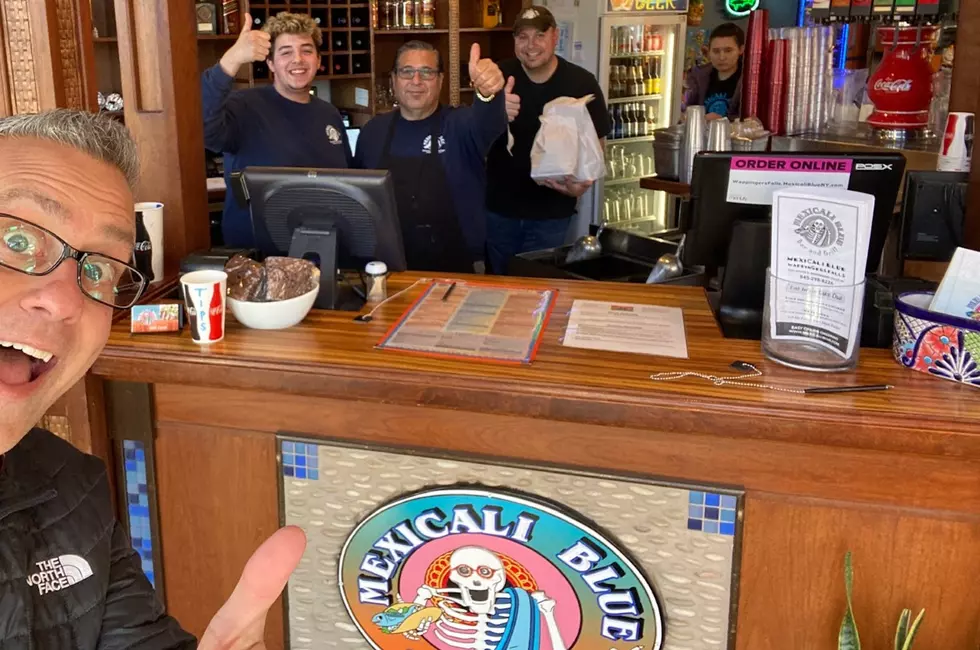 5 Important Things to Bring With You When Picking Up Food to Go
A. Boris
Before you pick up that meal to go, you'll want to make sure you bring these five vital things with you.
Local restaurants are doing their part to make sure the Hudson Valley stays well fed during the coronavirus outbreak. If you're going to leave your home and take advantage of some of these mouth-watering pickup meals, you should remember that it's not business as usual.
Just because these restaurants are open, doesn't mean that you don't need to take precautions when heading out for your order. While some things are obvious, there are a few items you will need to bring with you that you might not realize are essential until you're standing at the cash register.
Bring a cardboard box
While most of us have picked up food to go before, many have not driven home with full meals complete with salads, appetizers, bread and beverages. You're going to want to have something sturdy in your car to put all of these bags, containers and boxes in so they don't slide around your car. A cardboard box is something that everyone should have in their trunk to make sure your meal makes it home in one piece.
Even if paying by card, bring cash
While restaurants are still accepting the same methods of payment as they always have, it may be a good idea to bring cash with you. Servers, cooks and restaurant staff are all working tirelessly, sometimes for extended hours, to make sure you're getting food on your table. If you'd like to thank them with a generous tip, doing it with cash would be the best way. Workers can immediately pocket that cash to buy essentials. If they need groceries or gas, that cash can be used by a server on their way home from work that very night.
Put hand sanitizer in your pocket
While everyone now knows how important it is to wash your hands and use hand sanitizer, it's pretty much useless if you leave it at home. Entering buildings and waiting for your food will most likely result in you having to touch at least a few surfaces along the way. When you return to your car, take a moment to sanitize your hands before touching your steering wheel and controls in your car. Keep your car a virus-free zone for the next person who uses it. And, of course, when you finally return home be sure to thoroughly wash your hands before enjoying your meal.
Bring a pen
This may be the most important item you can bring with you when picking up food. While restaurants are doing their best to make sure their facilities are clean, there are some items that are still risky to touch. One of the worst is the pen that's used to sign receipts. You can probably assume everyone who has gone into that restaurant has handled that pen. If you bring your own writing instrument, you can sign receipts without having to worry about who used it first. And, if your restaurant uses an electronic pad, you can use close the pen or turn it upside down to write on the screen and press buttons.
A growler and a disposable growler cap
While you might not plan on buying alcohol to go, once you realize that mixed drinks like margaritas and mimosas are being sold for takeout, you may change your mind. Restaurants in the Hudson Valley are now allowed to sell beer and other alcoholic drinks to take with you. A majority of these places require a growler to go. Because this is uncharted water for many restaurants, most of them are not equipped with disposable growler caps. So, be sure to remember a metal or plastic cap for your growler, too.