BK's Froot Loops Shake Is Here!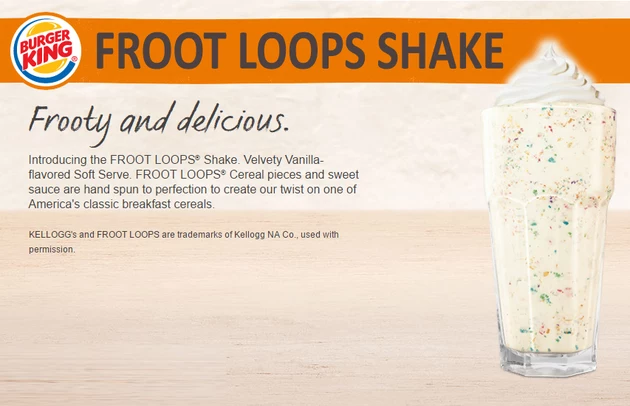 Burger King just dropped a Froot Loops shake on us and if you love the cereal you'll love the shake. They literally blend froot Loops into a vanilla shake. Which sounds amazing!
According to Burger King's website, the drink/dessert has a "velvety Vanilla-flavored Soft Serve, Froot Loops Cereal pieces and sweet sauce." The Froot Loop Shakes will be at participating Burger King's for a limited time for $2.99. Get to a BK Drive through and GETCHYA SOME!.