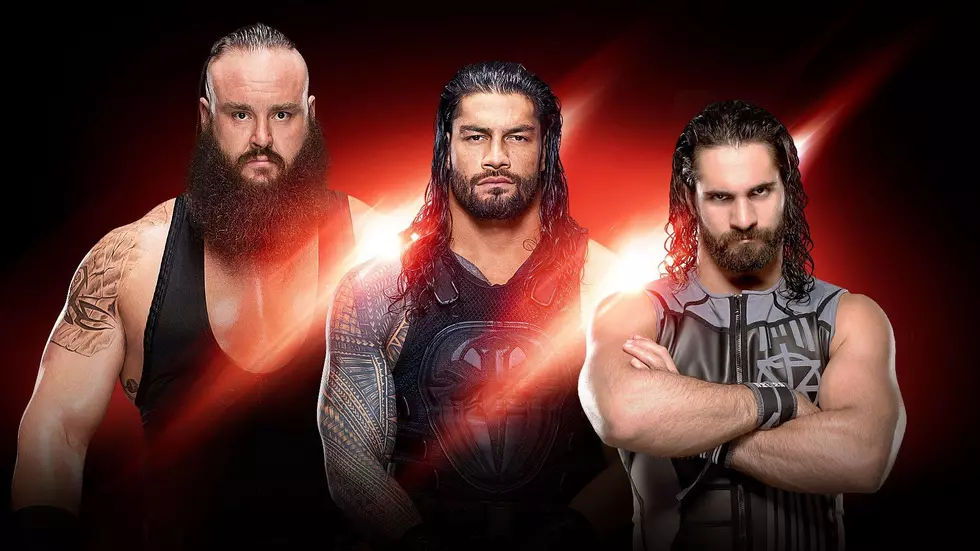 WWE Live! Returns to Binghamton; Win Tickets All Week Long
Courtesy of WWE
WWE Live! is coming back to the Floyd L. Maine's Memorial Arena for another night of great action.
All your favorite WWE Superstars come back to Broome County Saturday October 13th.
You'll see Braun Strowman, Seth Rollins, Roman Reigns, Intercontinental Champion Dolph Ziggler, Drew McIntyre, Kevin Owens, and RAW Women's Champion Alexa Bliss.
Tickets go on sale Friday August 10th at 10am at Ticketmaster.com and start at just $15.
Jay will have your chance to win tickets all week long (8/6-8/10)!
Just watch his daily Facebook Live video on 98.1 The Hawk's Facebook page to see the "Phrase of the Day." Remember that phrase and listen to Jay every weekday from 3-7 p.m.
When Jay tells you to call be the third caller at 720-9801. Repeat back the "Phrase of the Day" in your best "smack talk" style voice and you win tickets to see WWE Live! this October.