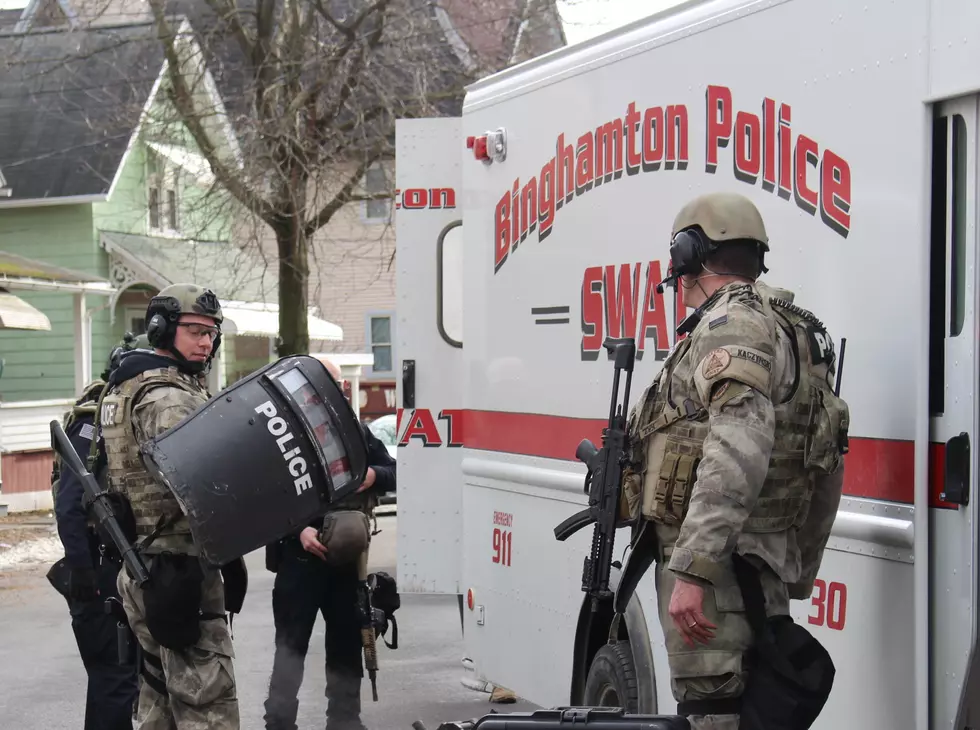 VIDEO: SWAT Team Deployed During Binghamton Standoff
Photo: Bob Joseph/WNBF News
Police from several agencies filled a Binghamton neighborhood after a man barricaded himself inside a home.
Officers raced to Winding Way in the First Ward around 10:55 a.m. Thursday when there was a report that a shot may have been fired during a dispute.
Police negotiators and a SWAT team were called in and a portion of Winding Way east of Oak Street was cordoned off when the man wouldn't emerge from the house.
Police Chief Joseph Zikuski said a 47-year-old man who had been treated for mental health distress at a facility and had been released.
Zikuski said officers who responded to the situation exercised "a lot of restraint." He said "we took our time" and the situation was resolved in a manner that no one was injured. The man surrendered to police around 1:10 p.m.
Although there had been a report the man had a handgun, police found no weapon after the standoff ended.
The man was taken to Binghamton General Hospital to be evaluated.
WATCH: WNBF News video from the scene in Binghamton's First Ward.
For breaking news and updates on developing stories, follow @BinghamtonNow on Twitter.