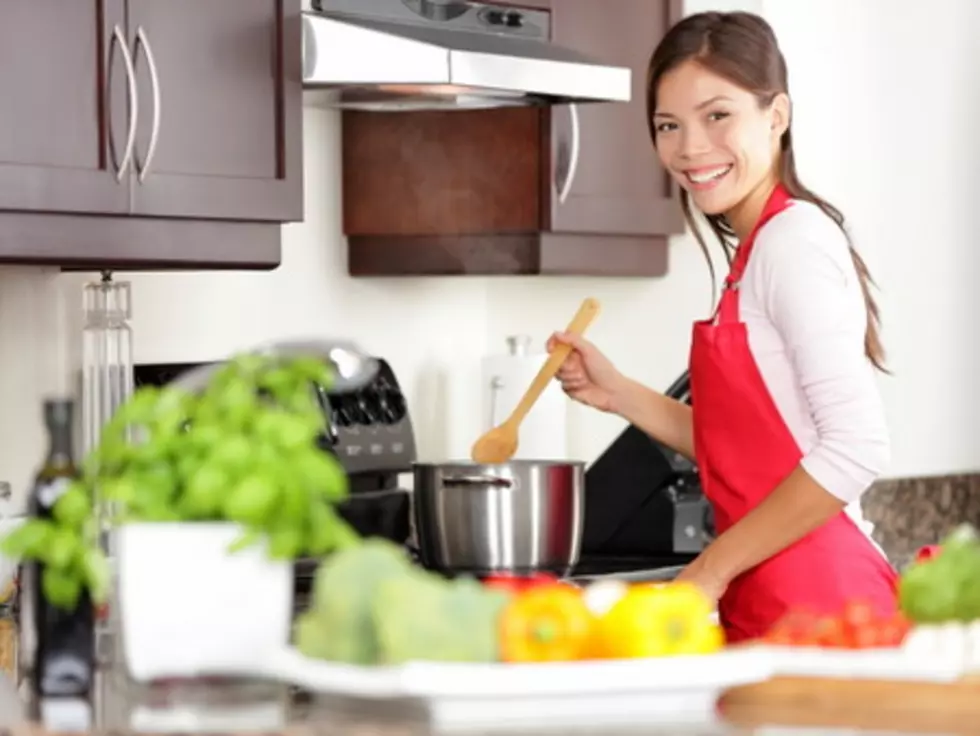 Ten Kitchen Gadgets That Will Enhance Your Life
ThinkStock
Whether you're a master in the kitchen or someone who doesn't particularly enjoy cooking, these gadgets will make your time in the kitchen easier thus enhancing your life in ways you never imagined!
Enter your number to get our free mobile app
1

This has been a fantastic time-saver in my house because not only can you make waffles in it,  you can also make portable eggs. This means your kids can get their protein while you're running to get them to school because eggs cooked in a waffle maker become handheld and virtually mess-free.

2

Sure, you could just use dried herbs, but if you use fresh, your food will taste so much better. This device does it all - mince, roll, cut strip leaves, and even scrape.

3

Big, bulky kitchen stuff is the pits, isn't it? If you're tired of your colanders taking up all the space in your cabinets, you're going to love this thing because it folds up and that means you can slide it into small spaces.

4

There are three of us in my house and each of us has very different tastes. Now, we can all enjoy lasagna made to our individual taste with this amazing sectioned off pan.

5

Whether you're slicing veggies on a mandolin or chopping with furry, these gloves will help make sure you keep all the fingers you started with.

6

We LOVE this. LOVE it and use it whenever we're making something with avocados.

7

Onion Tomato Vegetable Slicer

I didn't even know we needed this until we got one and then our world changed for the better.

8

How many times a day do you open your dishwasher and pull something out to inspect it, wondering if you or our other half remembered to run the machine? This magnet will take away the wondering if the contents are clean or dirty.

9

Silicone Egg Poacher Cups

If you love eggs Benedict but fail every time at making perfectly poached eggs, then you need this!

10

If your bread, fruit, and veggies tend to go bad quickly, you need to give this a try. As one Amazon reviewer wrote,

Worked great to extend produce life. Put in the salad bags and kept the greens fresh throughout the week. Cut up some mushrooms and put in bag, added this and it kept them for a week! Very good product does not affect taste of food but still need to keep moisture at bay. I still use paper towel to help draw moisture away from leafy greens or keep mushrooms from getting soggy.