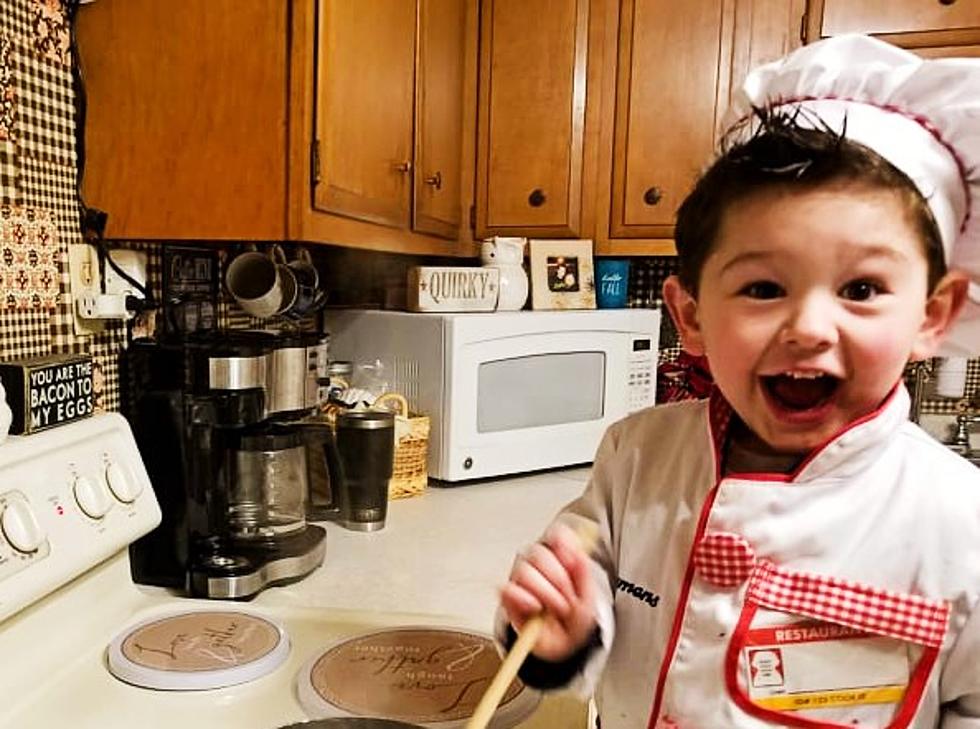 This Comforting and Inexpensive Spaghetti Casserole Will Feed a Crowd
Traci Taylor
I consider myself really lucky to have been surrounded by first-generation Italian immigrants for most of my childhood because I learned how to make several authentic Italian dishes from them.
When my family first moved to New York, our downstairs neighbors were full-blooded Italians and Mrs. D cooked from sun up to sundown, the smell of her delicious dishes finding their way from her downstairs apartment up to our second-floor apartment. Whenever one of us was sick, she would make a ginormous pot of either Italian wedding soup or Pasta Fagioli. Sometimes, she'd even let those of us who weren't ill help her add ingredients and stand over the stove stirring literal vats of soup as they simmered.
When I was in middle school, my family moved into a home of our own and that was when I met Grandma Palmer, our next-door neighbor who was a full-blooded first-generation Italian and who was thrilled to teach me her family recipes, one of which was a dense spaghetti casserole, unlike anything I'd ever tasted before.
I've never shared Grandma Palmer's recipe for spaghetti casserole but a discussion with a co-worker this morning made me realize that the world is missing out on something incredible and that it isn't fair for me to keep it a secret anymore. If you're looking for an inexpensive dish that will feed and fill the bellies of a crowd, this would be it. Warning: this is not for the faint of heart of lactose intolerant. 
Grandma Palmer's Spaghetti Casserole
Ingredients:
- A pound of angel hair pasta, cooked and drained
- A pound of ground beef, cooked and drained - sprinkle with salt and pepper on top
- One green pepper, diced
- One onion, diced
- Two jars of marinara sauce (Grandma Palmer would use homemade, but you can use jar sauce)
- One regular size container of sour cream
- One regular size container of ricotta cheese
- One regular size package of cream cheese
- Two bags of shredded mozzarella cheese
Directions:
After the pasta has been cooked according to package directions and drained, put it back into the pot it was cooked in and add both jars of marinara sauce and mix well. In another big bowl, add the cooked and drained ground beef, diced pepper, diced onion, and all of the cheeses except for one of the bags of shredded mozzarella. With your hands, mix the meat, vegetable, and cheese mixture. Pre-heat oven to 350 degrees. Grease the largest casserole dish that you have and lay down a layer of the pasta and sauce mixture and on top of that, add the meat, vegetable, and cheeses mixture. Alternate mixtures until you reach the top of the dish. Grab the bag of shredded mozzarella that you set to the side and liberally sprinkle the whole thing over the top of the casserole. Bake at 350 for 25 to 30 minutes or until the cheese topping is melted and golden brown.
This spaghetti casserole is so dense. So, so dense and since my son and I are the only ones in my house who can eat it because my husband is allergic to dairy, we tend to end up with tons extra and get a little sick of it after a few days. The good news is that this freezes well. Just cut into serving-size pieces, put in Tupperware, and pop into the freezer. This casserole can also be made dairy-free by using vegan cheeses and can be made vegan by substituting the ground beef for vegan beef crumbles.
How to Make Slow Cooker Spaghetti Sauce That Comes Out Perfectly Every Time
How to Make Fresh Parsley and Cilantro Pesto