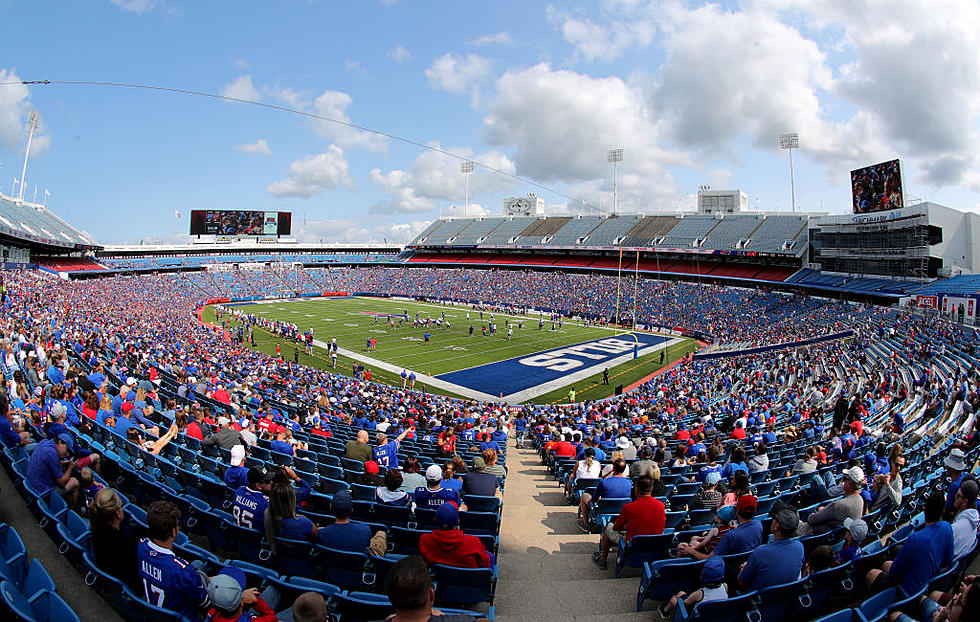 Road Tripping To A Buffalo Bills Game This Season? Bring A Mask
Timothy T Ludwig / Stringer / Getty Images
Buffalo Bills fans, are you ready for another great season? Will this be the year the Bills get to the Big Game? We can only hope. And this time, win the damn game!
But before you gas up the vehicle to make the trip to Buffalo this season and catch an exciting home game, you may want to keep in mind the rule for face masks. On Wednesday (August 11th) the Buffalo Bills management put up a statement on the Bills Facebook page about face masks.
It requires everyone, no matter who you are - a vendor, a spectator, an employee of the team, face masks of face coverings will be required to be worn at any of the indoor settings at Highmark Stadium. If you are fully vaccinated, you are good to go for the outdoor areas. That means no mask in case you were wondering.
Some of the comments on the Buffalo Bills Facebook page statement are interesting concerning the mask rule, including one from a top fan (Bill) who expresses agreement with everyone's frustration about having to wear a face mask or face covering. But, he goes on to say that we should be happy that we're able to attend games again, especially since the Bills just had their best season a long time with little or no one in the stands.
He's right, and hopefully this will be the year of the Bills. I also like how he addresses the question about whether Bills fans can cheer while wearing a mask. He points out that fans have been doing that all along. Think about it. It's cold in that stadium. You are wearing heavy clothes, gloves, hats, scarves and many have something covering their mouths to keep warm. I know I have.
So wearing a mask ain't gonna get in no Bills fan's ability to cheer on the team. Am I right? Let's Go Buffalo!
TACKLE THESE: Check Out the Best Uniforms In Each NFL Team's History
LOOK: Here are the 10 US golf destinations with the most courses per capita
Discover where you can find the best access in the country for your pick of courses, the unique terrain that lends itself to world-class golf, and what makes select clubs noteworthy.