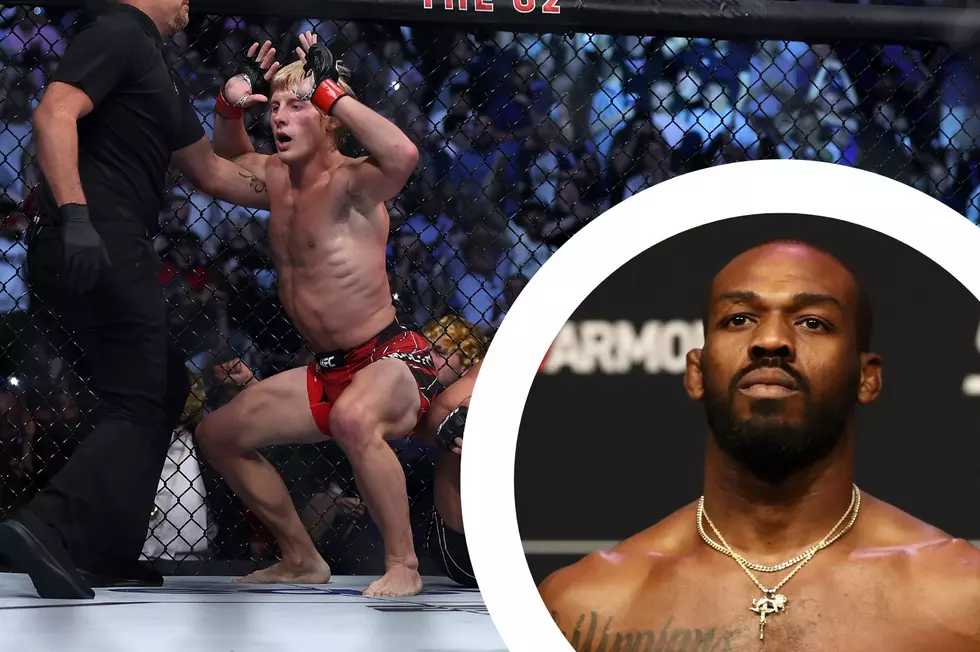 Rising UFC Star Calls Endicott, New York Native The 'GOAT' Of MMA
Photo by Julian Finney/Getty Images, Photo by Ronald Martinez/Getty Images, Canva
In the past, if you were the "goat," it wasn't a good thing. If a mistake was made and you were blamed for it then you were the "scapegoat." If someone got your goat, then they were annoying you.
If you were called an "old goat" you were an older person that was disliked and I'm not talking about Tom Brady winning the Super Bowl again. Today when we refer to someone as the GOAT, it stands for the "Greatest Of All Time."
What Does G.O.A.T. Mean?
GOAT seems like a new term but it's actually been around for 30 years. Who would have guessed that the term GOAT would actually come from the GOAT himself?
Muhammad Ali was known to say "I'm the greatest" and in 1992, his wife Lonnie incorporated Greatest Of All Time to consolidate and license her husband's intellectual properties for commercial purposes.
GOAT didn't catch on for many years but it's here to stay now  So when we say GOAT, some obvious answers are Tom Brady, Michael Jordan, and Babe Ruth. But what about the MMA?
Paddy 'The Baddy' Pimblett Comments About Jon Jones
Paddy "The Baddy" Pimblett is the hottest UFC up and comer and he says what's on his mind. He doesn't hold back and is known for letting his opinion fly and doesn't really care what you think.
Recently, Pimblett was asked who the GOAT of the MMA was and he had some MASSIVE praise for Endicott's own Jon Johnson. Check it out below.
***NOTE: Jon Jones comments at 3:42. Video features some strong language. For those who do not wish to watch, we've summarized Paddy comments below the video.
Now Paddy did mention the legal troubles Jones has gotten into in the past as being a bit of a blemish on the Endicott man, but that he is still the greatest of all time nevertheless due to the amount of strong fighters he has beaten over the years.
Rampage Jackson. Vitor Belfort. Lyoto Machida. Rashad Evans. Chael Sonnen. Alexander Gustofsson twice. Dan Cormier twice. That's quite a resume.
He also said that he thinks that people who don't think Jones is the GOAT are "brain dead". A little harsh maybe, but he listed how many people lately have claimed Khabib Nurmagomedov is the greatest, but that he's only defeated a few decent fighters during his time. To each their own...
If we discount all of Jones' problems outside of the Octagon, it would be hard to argue with Paddy...not that I would anyway. Is Paddy right? If Jon Jones isn't the greatest MMA fighter, then who is?
46 Famous Athletes With Ties to the Binghamton Area
35 Famous People With Ties to the Binghamton Area