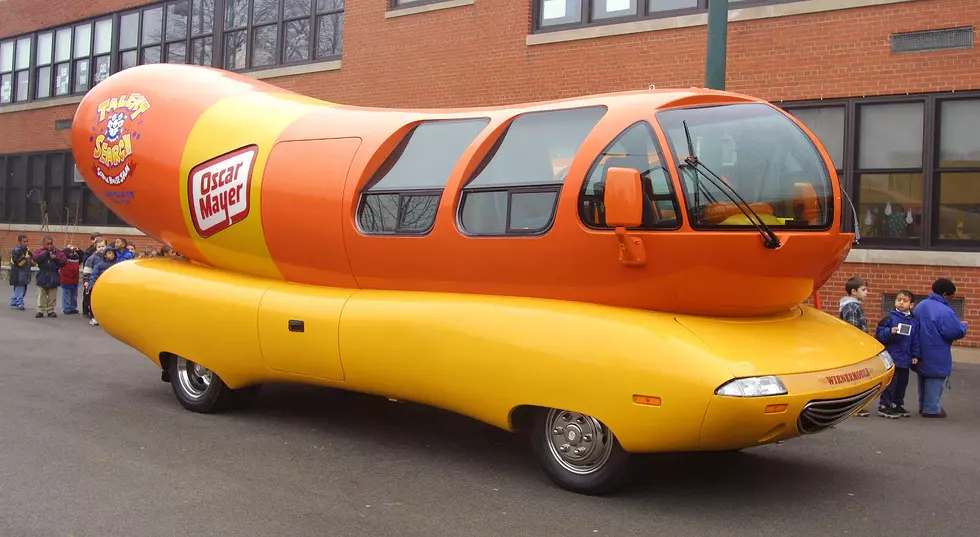 Are You One Young Hot Dog? Oscar Mayer Wants You Now!
Tim Boyle/Getty Images
Have you been called a hotdog? Maybe you're like me and have a hot dog costume...because you never know when you might need one. Do you like hotdogs? If you said "yes" to any of these questions (and even if you didn't), then Oscar Mayer is looking for you...especially if you have a personality like my daughter, Tara.
Who Is Eligible To Be A "Hotdogger" With Oscar Mayer?
They are looking for Hotdoggers and if you're a recent college graduate, you could be one of their next ambassadors. They are looking for outgoing, creative, friendly, enthusiastic, graduating college seniors.
Tara has all those qualities and would be perfect for this job...but she isn't graduating for another few years. If you have an appetite for adventure, you could be traveling across the country driving their Oscar Mayer Wienermobile.
If traveling over 200,000 miles seeing our great country through the Wienermobile windshield sounds appealing then read on. You could be one of the 12 Hotdoggers hired and you'll be visiting more than 20 states.
What Does A "Hotdogger" Do?
You'll be an official Oscar Mayer spokesperson handing out dogs at different company events. You'll document your adventures and keep everyone up to date with what's happening on several social media platforms.
How To Apply To Be A "Hotdogger"
The competition is fierce as only !% of the applicants will get the one-year fellowship. If you think that you have what it takes to be a potential "Hotdogger", don't delay and apply online NOW! You only have until January 31st.
Local Places For A Delicious Hot Dog
How To Grill Like a Pro Even When You Have No Idea What You're Doing