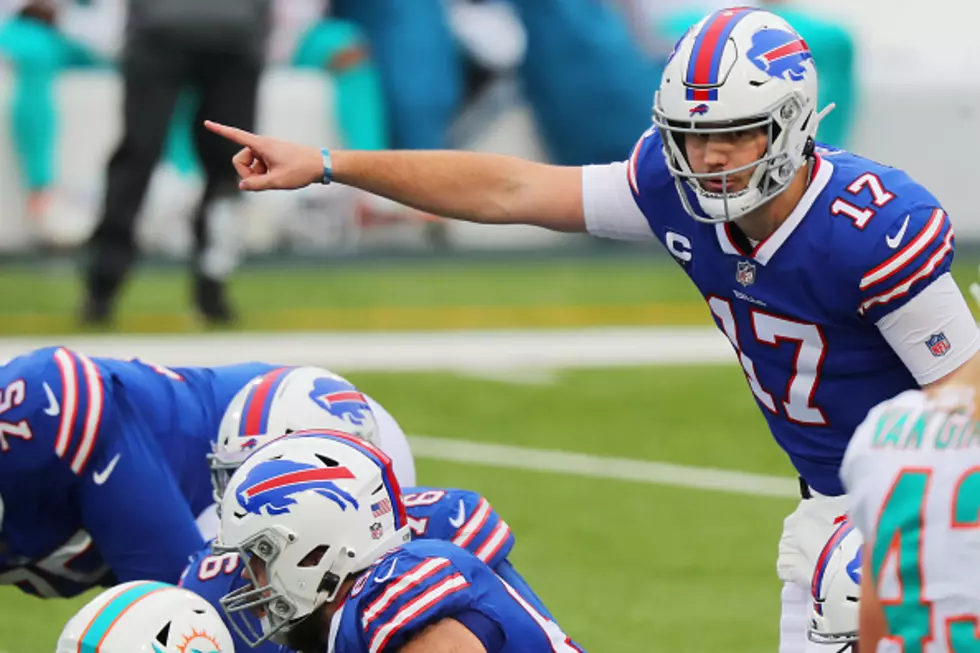 Odds of Buffalo Bills Winning the Super Bowl Are Out
Getty Images
At the beginning of the 2020-2021 season and even throughout, the Kansas City Chiefs were looking like the favorites for the Super Bowl coming on February 7.
After the divisional round against the Cleveland Browns, no doubt the game was interesting, and, with Mahomes out, there was a glimpse of hope for the Browns. The odds have shifted in favor of Aaron Rodgers and the Green Bay Packers. If you are a betting guy or gal here are the odds for the next couple of weeks:
CURRENT AS JANUARY 19:
SUPER BOWL
Green Bay Packer +185
Kansas City Chiefs +210
Buffalo Bills +260
Tampa Bay Buccaneers +400
AFC CHAMPIONSHIP GAME
Bills  +133
NFC CHAMPIONSHIP GAME
Tampa Bay +163
What do the odds mean exactly? The more a + number is at, the riskier it is and the less likely they are to win a game.
For money purposes, if you bet 1 dollar on the Buffalo Bills you would win $2.60.
For a $100 bet on the Buffalo Bills, you would win $260.
The Odds are from SportsBettingDime.com and FanDuel. The Buffalo Bills take on the Super Bowl Champs on Sunday at 6:40 pm.
Enter your number to get our free mobile app
EXTRA: Ezra Castro is one of the most famous Buffalo Bills fans of all time and although he is no longer with us after his battle with cancer, his legacy will always live on. M & T Bank just made a major donation to Pancho Packs, the charity named in his honor.
ALSO SEE: 30 Most Decade-Defining Memes