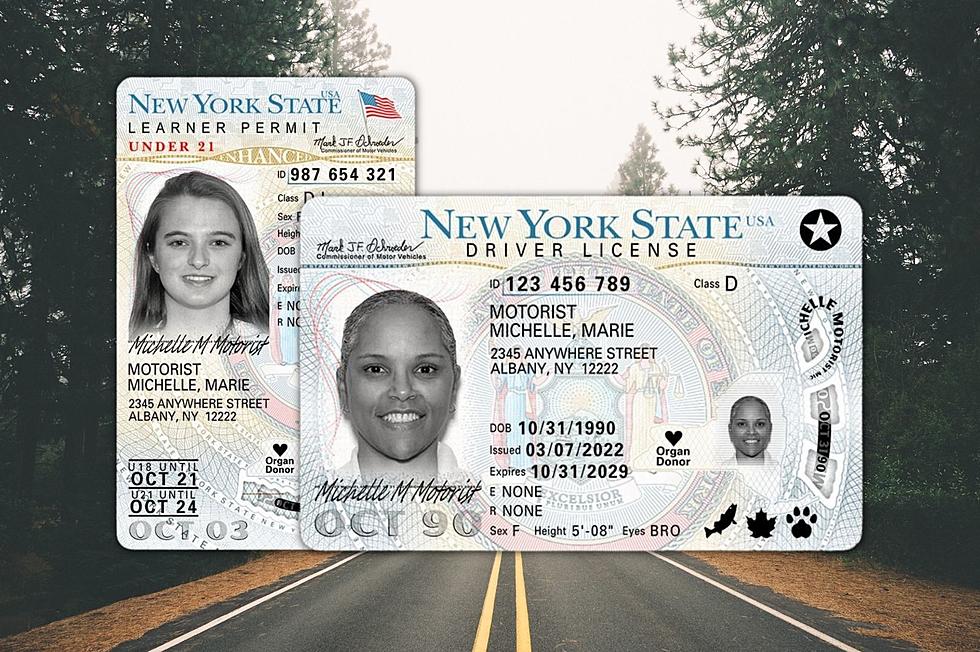 What's New About The New York State Driver Licenses And Learner Permits
NY Department Of Motor Vehicles
When I got my new driver's license card in 2020, I thought that there was a hole in it. After a closer look, I saw a picture of me that looked like a hologram. I hadn't really given it too much thought until I saw this.
The New York State Department of Motor Vehicles (DMV) announced that beginning on Thursday, March 10th, they would be issuing new driver licenses, permits, and non-driver ID cards that would include new and improved security features.
This upgraded card will be used to stop fake ids and to stop tampering and counterfeiting. How many people do you know that used a fake id when you were growing up? Back then, it was mostly used to get alcoholic beverages or cigarettes. It's much bigger now and being used for more devious reasons.
Upgraded Security Features For New York Driver Licenses and Non-Driver ID
It's always a challenge to stay ahead of the scammers and every few years upgrades must be made. Some of the new security features will be obvious to the naked eye or by the touch.
I mentioned the "hole with the hologram" on my license, now the clear windows and the state seal have been redesigned by using a process called multiple laser imaging. This involves engraving two images into the card so that it looks different when you move it.
Another security upgrade is that your image on the photo will show your birth month and year when you see it from different angles. The Enhanced Driver License and non-driver ID cards will have the embedded chip exposed.
So I took another look at my card from 2020 and my signature is raised so that I can feel it when I run my fingers across it. My birth month and year below my signature can be clearly seen from any angle.
The clear window with my picture also looks the same from any angle. Those are a few differences between the new card and mine that I can see right away. Go here to get an idea of what the new card will look like.
Personalized License Plates You CAN'T Have In New York State
The
New York State Department Of Transportation
has some pretty strict rules of what you can put on your license plates... and that includes those fun personalized ones you can get. But which ones are off limits?...
10 Things To Know About Kathy Hochul, the Woman That Replaced Cuomo As New York's Governor