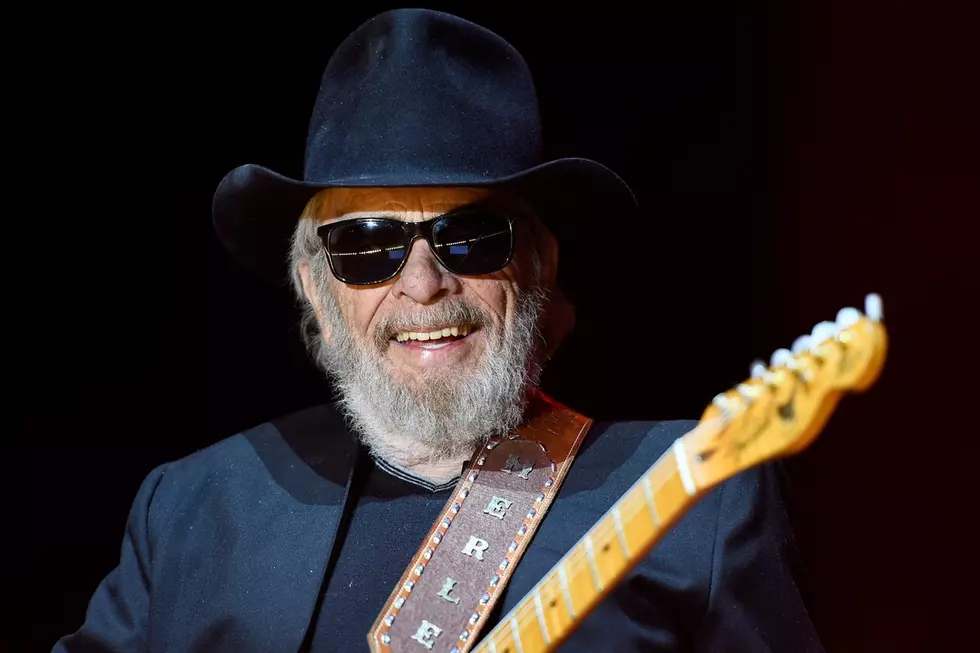 Remembering Merle Haggard
Frazer Harrison, Getty Images
One year ago today we lost a country music legend and a true American, Merle Haggard, I saw this man perform twice, but the first time was purely by accident.
My first Merle Haggard concert was in the early 90's at the Willie Nelson Theater in Branson Missouri
Some years ago I hosted a bus trip through the Hawk to Branson Missouri, it was a ten day trip to this newly revamped area with many country stars and retro acts from the 60's 70's and 80's.
We saw Roy Clark, Jim Stafford, the Osmonds and several other entertaining shows.
Willie Nelson had a theater in Branson and we had tickets to go see him perform, so we headed over to the theater, found our seats and waiting for the show to begin.
The announcer began to speak welcoming us to the Willie Nelson theater, he then said regrettably Willie Nelson would not be performing tonight as scheduled, a groan came over the disappointed crowd and I expected the voice to say the show was postponed or cancelled.
Much to everyone's surprise the next words drew huge cheers from the audience as the announcer said a special guest would be filling in for Willie tonight, please welcome Merle Haggard.
I love Willie, but come on, the Hag in concert as a consolation act?
He came out took off his hat and waved it at the crowd, sat down on a stool and just started playing all those great Haggard songs.
Nobody sings quite like Merle Haggard, he has been copied by many, but there is only one Merle.
The master of the Bakersfield sound drew his last breath one year ago, but his legacy will live on through songs like Okie From Muskogee, Mama Tried, If We make It Through December and many others.