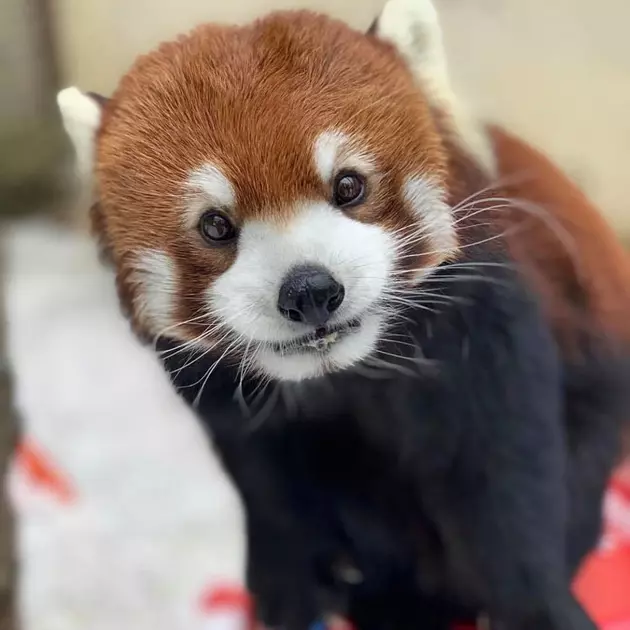 Love Is In the Air At the Binghamton Zoo
Binghamton Zoo
When February gets here, our thoughts turn to love. This doesn't only apply to humans but the animal kingdom too. February 14th (Valentine's Day) is for the humans but February 15th and 16th is about the animals....at least at the Binghamton Zoo.
Here is your chance to learn about dating and mating in the animal world during the Binghamton Zoo's Courtship Tails. The zoo will have tour guides taking you around the zoo and highlighting rituals that relate to courtship for animals all around the world.
There will be three tours on February 15th and 16th day at 12 p.m., 1:30 p.m. and 3 p.m. It lasts about two hours and new this year, every group will go on a special behind the scenes stop inside their red panda building
This is an adults-only tour that will have information that goes from warm and fuzzy (awe) to informative and risque (Whoa). The tour begins at the Zoovenirs Gift Shop and is limited to four couples.
Reservations are required and you must be at least 21 years old. You have to be at least 21 years old and you should dress warmly. Go here to reserve your spot or call the Binghamton Zoo at (607) 724-5461 ext. 235.
If your love life isn't going well, then come to the zoo and check out the animals that are doing better than you...That sounds a lot creepier than I meant.
America's 5th oldest zoo is located at 60 Morgan Road in Binghamton.