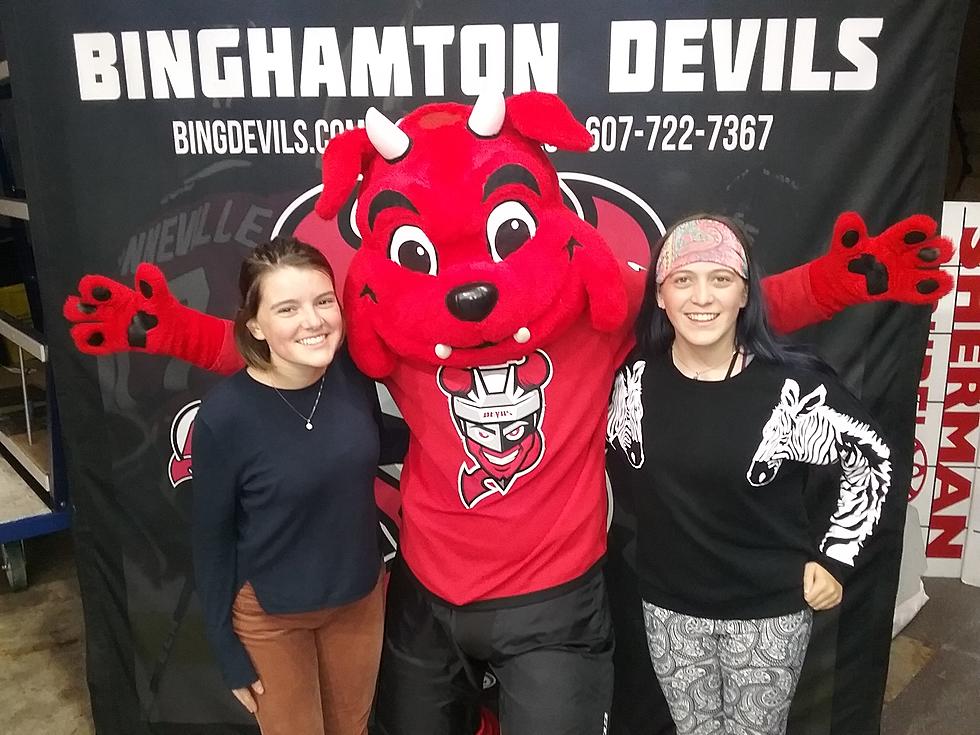 Kids Under 12 Can Get FREE Ticket for B-Devils Game Tonight
Glenn Pitcher
The Binghamton Devils come home for a mid-week affair at the Floyd L. Maines Veterans Memorial Arena against the Utica Comets. Here's some great news, kids under 12 can get a FREE ticket and FREE Happy Meal from McDonald's for tonight's game.
This and every Wednesday home game, stop by the Binghamton Devils office on the 3rd floor of the Floyd or go here to take advantage of this great offer.
I'll be doing Chuck-a-Puck between the 2nd and 3rd periods. If you haven't heard, they are doing the contest a little different this year. You could win a $100 from Jack Sherman Toyota and four tickets to a future Binghamton Devils game but you got to be in it to win it. Face-off is at 7:05 p.m.
The B-Devils will be back at home on Saturday against the Utica Comets again.
Saturday is Military Appreciation Night. All current and former military can get FREE tickets to the game with a valid Military ID at the front office on the third floor of the arena.
The Binghamton Devils will be wearing specialty jerseys with a postgame jersey auction to benefit charity. I'll be doing Chuck-a-Puck on Saturday and hope to see you there. LET'S GO DEVILS!!