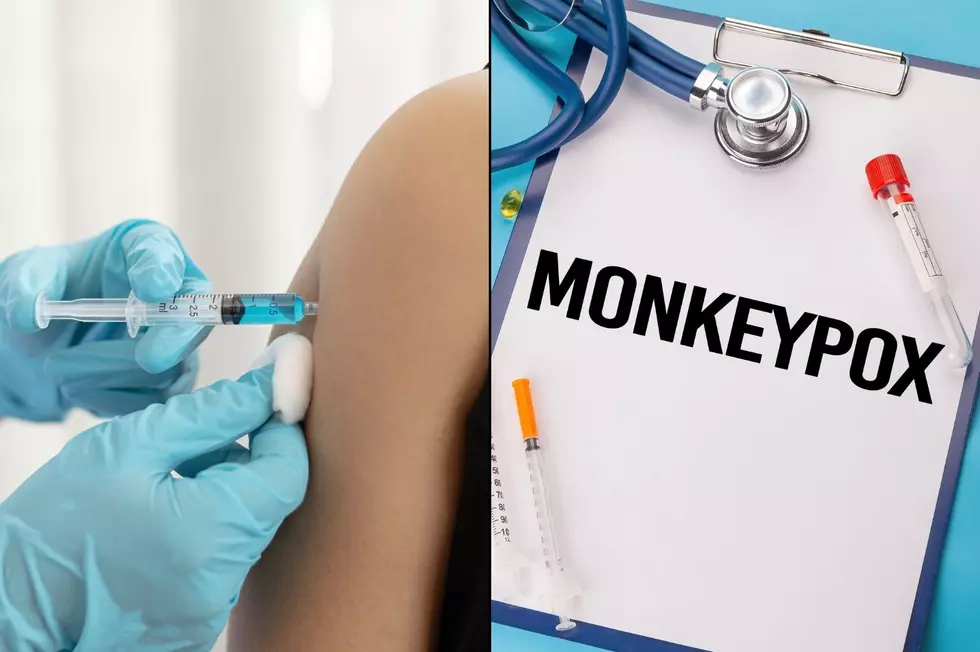 Tompkins County Hosts Monkeypox Vaccine Clinic
Canva.com
As local health departments are encouraging people to sign up to get the new bivalent COVID-19 booster, the Tompkins County Health Department is publicizing the availability of a vaccine against another spreading virus.
According to a notice from the health department, appointments are being taken for eligible residents to get a first or second dose of Monkeypox vaccine on Thursday, September 22 at a clinic being held from 1 to 4 p.m. at the health department on Brown Road in Ithaca.
The vaccine is free and available for any individual who may be at risk for future exposure to infection with monkeypox, even if they are not at high risk of a recent exposure to the virus, individual who do have a recent exposure to a suspected or confirmed monkeypox case within the last 14 days, those at high risk: including gay men and members of the bisexual, transgender and gender non-conforming community and other communities of men who have sex with men and who have engaged in intimate or skin-to-skin contact with others in the last 14 days and individuals who have contact with someone in a social network experiencing monkeypox activity including those who meet partners through an online website, app or social event like a bar or party.
Appointments for Thursday's clinic can register online at www.gompkinscountyny.gov/health.monkeypox#mpxclinics or dial 2-1-1 for assistance.
Meanwhile the Tompkins County Health Department asks residents to remain aware of symptoms of monkeypox and take steps to reduce risk, including avoiding close contact with someone who has a monkeypox-related rash or other symptoms.
If you are concerned about your risk or that you may be experiencing symptoms, your health care provider can perform a risk assessment and offer advice on appropriate next steps.
KEEP READING: See 25 natural ways to boost your immune system
"It's Raining Cats and Dogs" and Other Sayings Explained