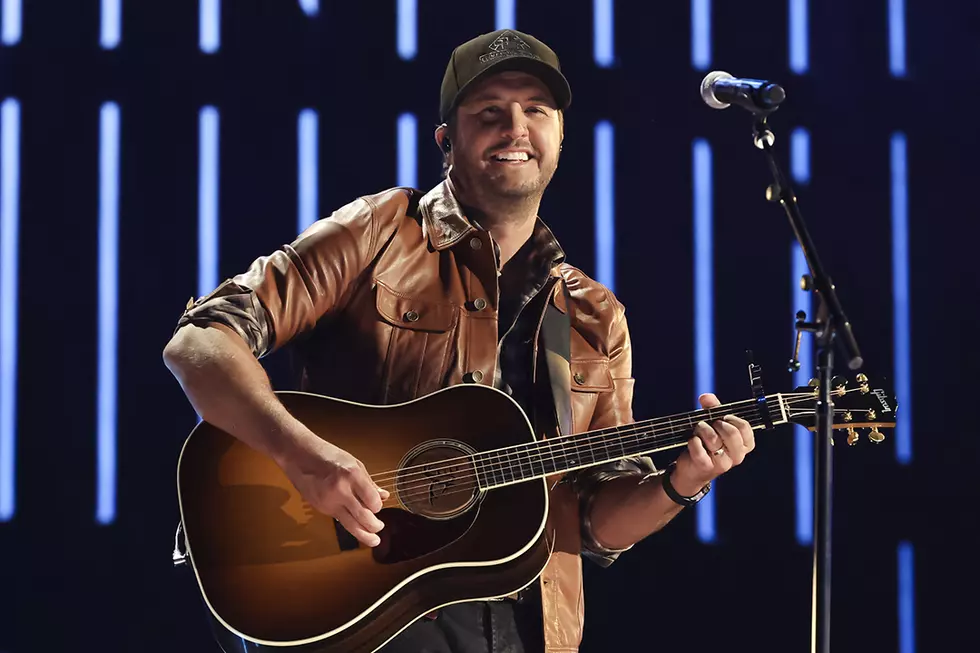 Luke Bryan Announces Special Guests for 2023 Farm Tour
Kevin Winter, Getty Images
Luke Bryan has revealed the lineup for his upcoming 2023 Farm Tour. Kameron Marlowe, Chayce Beckham, the Peach Pickers and DJ Rock will accompany the country superstar on five dates on his annual tour, which takes place in September in 2023.
Bryan launched his first Farm Tour in 2009, and the annual event awards college scholarships to students from local farm families in each of the markets where Bryan performs, as well as raising funds and providing resources in those underserved communities.
Bryan has awarded 78 college scholarships so far over the years, and in 2022, his sponsors stepped up in a major way; Bayer donated one million meals to Feeding America, while Farmland donated a truckload of protein to local foodbanks in each state that hosted the tour and donated $9,000 to each state's FFA Association. Fendt also donated $25,000 to the national FFA organization. Bayer, Farmland, Fendt and Citi are the sponsors for Bryan's 2023 Farm Tour.
Luke Bryan's 2023 Farm Tour is slated to launch on Sept. 14 with a performance in Shelbyville, Ky., and it will visit Ohio, Iowa and Wisconsin before wrapping with a performance in Eyota, Minn., on Sept. 23.
The singer spent much of 2023 in his gig as a judge on American Idol, which wrapped on May 21. He recently released a new single, "But I Got a Beer in My Hand," and he's also hitting the road beginning June 15 for his Country On Tour, which runs through Oct. 28.
Luke Bryan's 2023 Farm Tour Dates:
Sept. 14 -- Shelbyville, Ky. @ Mulberry Orchard
Sept. 15 -- Millersport, Ohio @ Miller Family Farm
Sept. 21 -- Colfax, Iowa @ Schnell Family Farms
Sept. 22 -- Brooklyn, Wisc. @ Klondike Farms
Sept. 23 -- Eyota, Minn. @ Gar-Lin Dairy LLC
Pictures: See Inside Luke Bryan's Stunning Beach House
Luke Bryan
listed his 4,600-square-foot beach house for sale in December 2022. The stunning Florida mansion includes four bedrooms and bathrooms and comes furnished. The master bedroom overlooks 95 feet of water frontage, but if you don't want to descend all four floors to get there, you can absorb the warmth of the private, heated pool. This Santa Rosa Beach property is on sale for $18 million, among the most ever for a
country star's house
.