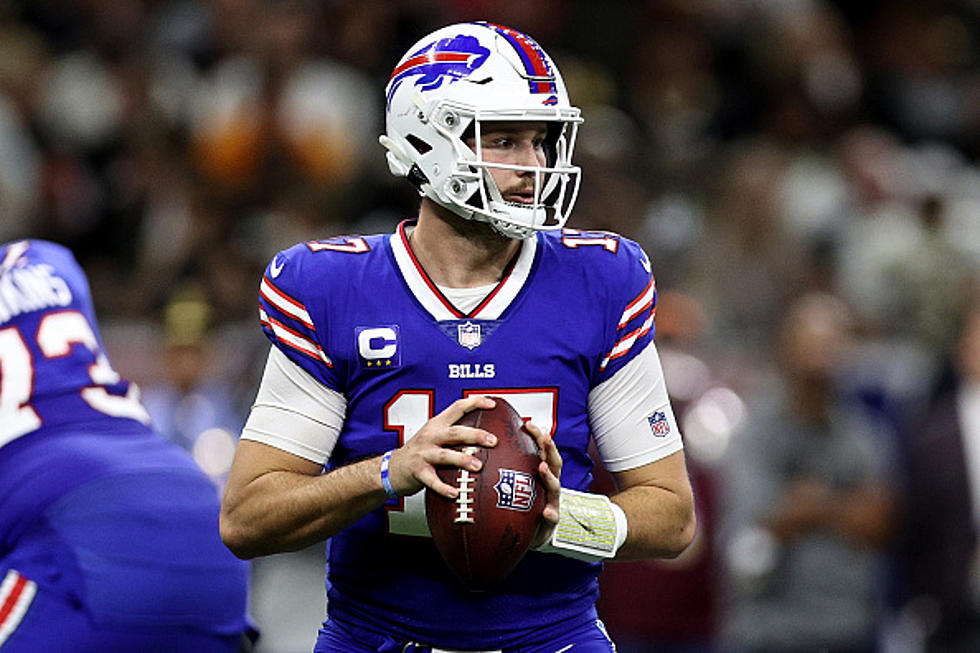 Von Miller Came To Buffalo Because of Josh Allen [TWEET]
Getty Images
The Buffalo Bills are certainly a favorite to win the Super Bowl next season. That was before Wednesday as well.
The Bills had most of the pieces in place to win a championship and you could argue that they would have won the whole thing if they had just held on against the Kansas City Chiefs in the AFC Divisional round.
But the Bills jumped to the top favorite in the NFL to win it all in February of 2023 after what they did in free agency yesterday.
The Bills sent shockwaves through the NFL, signing all-pro edge rusher Von Miller to a 6-year, $120 million contract.
Miller had been considering staying with the Los Angeles Rams, but the temptation to join the Bills and take the contract was too great.
Miller wanted to come to Buffalo to win a championship, obviously, but also to play with Josh Allen.
According to Albert Breer, Von Miller's camp reached out to the Bills to express his interest and he wanted to play with Josh Allen.
How cool is that?
Von Miller's signing is right there with Mario Williams in 2012. That one was even more noteworthy, just because the Bills had never gotten a player like that before and they were not very good.
The Bills now are good and this shows just how attractive Buffalo is to the best players in the NFL.
The power of winning and having Josh Allen as your quarterback.
5 NFL Free Agents That Have Been "Spotted" At Bar Bill
Today at 4 pm, the NFL season officially kicks off and free agents are allowed to sign with their new team.
Best Free Agents Signed By The Buffalo Bills
The Buffalo Bills are gearing up for a run at the Super Bowl next season and some big-time free agents are already reaching out to the Bills looking to join the team. Check out some of the best free agents the Bills have signed in the past.
The 100 Best Places to Live on the East Coast