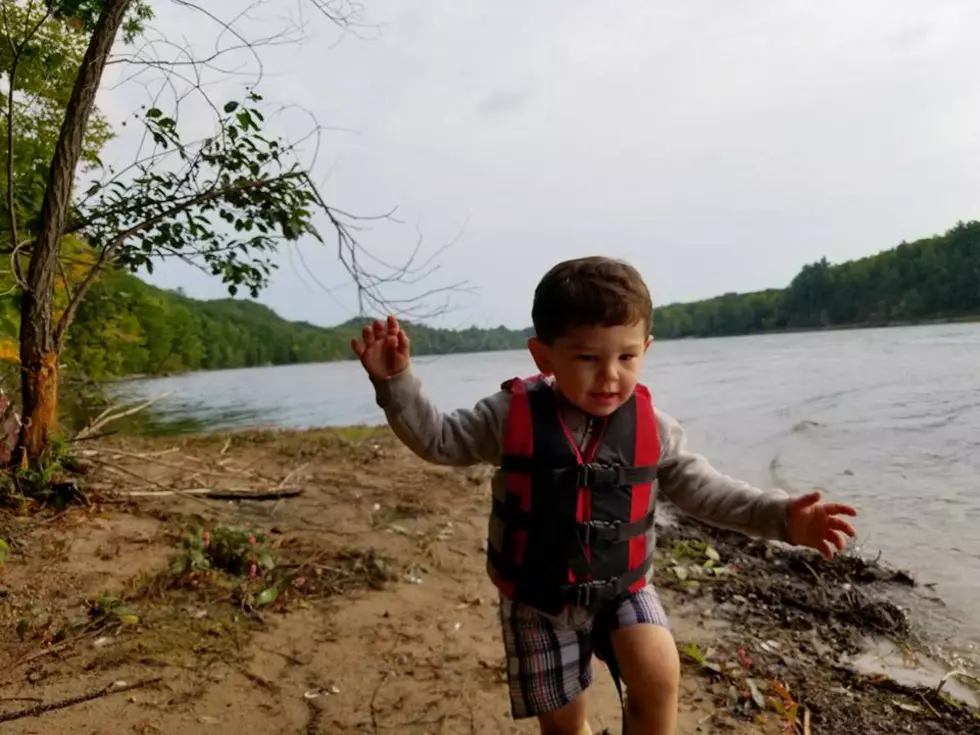 Help Your Little One Get Comfortable in Water
Traci Taylor
Our son was just about three months old the first time my husband and I took him swimming in a big pool. I'm not sure if John loves the water so much because we've constantly been putting him in it since he was a little baby, or if he just inherited our love of water, but either way, I definitely breathe a little easier knowing that John doesn't panic in water, even when it's cold.
Our family vacations each summer in Canada and my husband and I have always made it our mission to make sure our son knows what to do if he unexpectedly falls into the water.  According to Brain World, if you want to start out slowly getting your baby comfortable in water, you can expose them to water in the bathtub by letting them splash and touch the water and feel it run over their body.  As a matter of fact, if you can get your little one comfortable with water before they turn a year old that's best because they'll be less influenced by negative attitudes about water.  Also, babies tend to be less scared and clingy than toddlers. The first time we held John in a big pool, he clung to us like a spider monkey, but gradually he became more comfortable- so comfortable that we actually put him in a life jacket inside a float and swam to the middle of the lake with him and he couldn't have been more content.
According to the YMCA, drowning is the second leading cause of death for kids between the ages of 5 and 14, so making sure your kids are comfortable with the water and know how to swim is so important. How important? Well, kids between the ages of 1 and 4 years old who participate in formal swim lessons have an 88% reduced risk of drowning.
If you're thinking about introducing your little one to water, the Binghamton and the West Family branches of the YMCA of Broome County both offer swim lessons for infants ages 6-24 months, and toddlers from 2-4 years old. Learn more about the swim lessons offered by the YMCA of Broome County here.