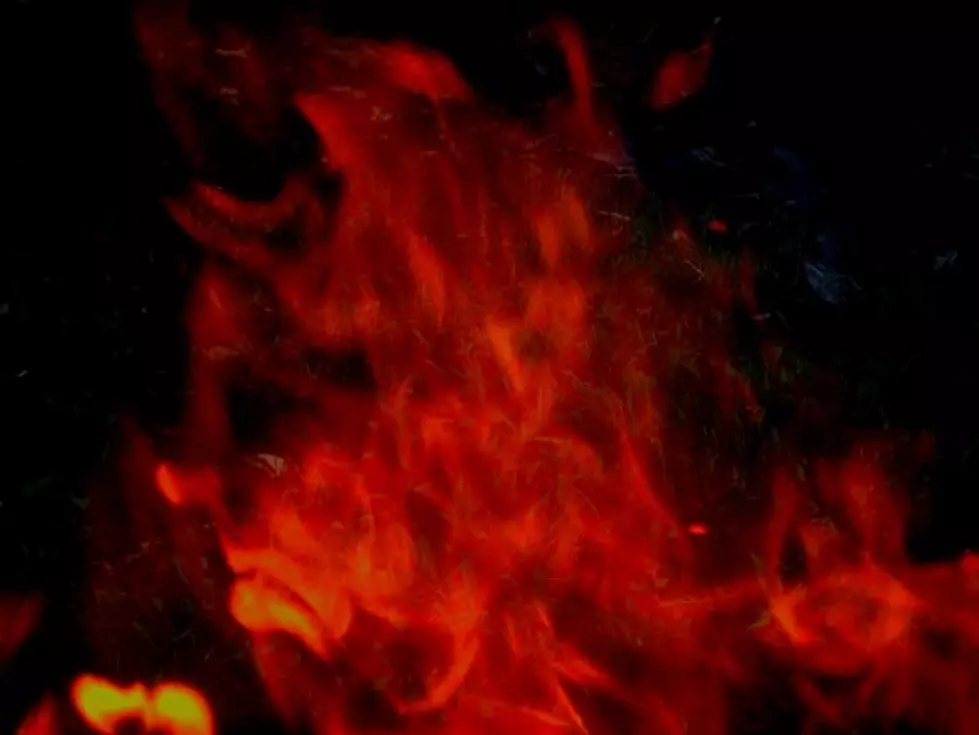 Four Hurt in Walnut St., Binghamton House Fire
Kathy Whyte/ WNBF News
Investigators are looking into the cause of a fire in the City of Binghamton shortly after midnight on June 15 that has left a child and three adults injured.
Binghamton Fired Department Duty Chief Michael Griffis says crews were initially called with a report of a fire at a house at 58 Gerard Avenue  but that was later corrected to list the location of the fire at a two-family home at 127 Walnut Street.
The house is located at the corner of Walnut Street and Gerard across from the Walnut Street Park, with railroad tracks running behind the house.
Chief Griffis says firefighters were called about the fire in a second floor apartment at 16 minutes past midnight and arriving on the scene accessed the second floor, opening the structure to ventilate and allow access to the building.
Once inside, firefighters pulled an unconscious child and a woman from the building. They were taken to the hospital along with two adult males who, Griffis says, had both suffered burns.
The conditions of the victims is unknown at this time.
Grifffis says two dogs were also found in the building. They did not survive.
The damage to the second floor of the structure is said to be significant. The Duty Chief says it appears the first floor apartment was vacant.
There were no injuries to any of the firefighters.  Fire crews were on the scene for over three hours.
Ambulance crews from Superior, Broome Volunteer Emergency Squad and Eastern Broome Emergency Services assisted at the scene.
LOOK: What major laws were passed the year you were born?
Data for this list was acquired from trusted online sources and news outlets. Read on to discover what major law was passed the year you were born and learn its name, the vote count (where relevant), and its impact and significance.
Add These To Your Southern Tier Bucket List