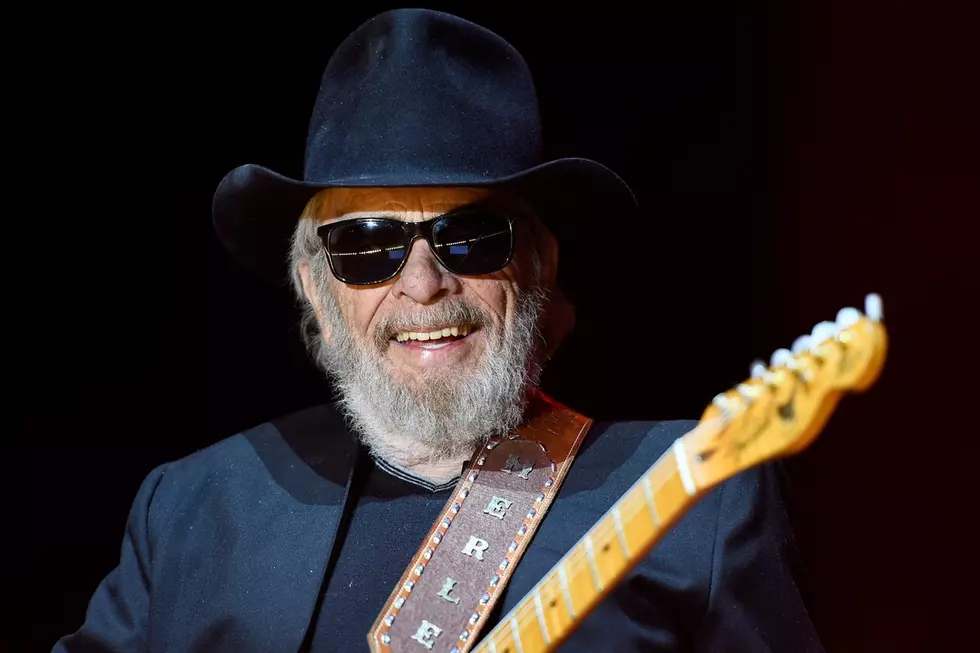 Five Fascinating Facts About Merle Haggard
Frazer Harrison, Getty Images
The world lost someone very special when country legend Merle Haggard passed away at the age of 79 on this 79th birthday on Wednesday, April 6th.
Most people know Haggard because of his huge success as a country musician with wildly popular songs such as "Okie from Muskogee," "Mama Tried," and "Today I Started Loving You Again." But did you know that Merle once called a boxcar home? This is more on that along with four other things you might not have known about the extraordinary Merle Haggard.
1

Merle Called a Boxcar Home

Haggard was born on April 6, 1937 to a railroad worker and grew up during the Depression. So it makes sense that because his father was a railroad worker and the family had to find a way to make ends meet that they would convert a boxcar into their home. In 2015, the boxcar was moved and put on display at the Kern County Museum in Bakersfield, California.

2

Life wasn't easy for a young Haggard and by the time he was 20 years old, Haggard had found himself in so much trouble with the law that he was shipped off to San Quentin prison after a burglary and attempted escape from county jail conviction. It was here that Haggard joined the prison band and finished up his high school education.

3

Merle Was Married Five Times

Haggard was married multiple times. His first wife was Leona Hobbs from 1956 to 1964. After his split with Hobbs, Haggard moved on to Buck Owen's ex-wife, Bonnie Owens who just so happened to be a country singer herself. Haggard and Owens were married from 1965 to 1978. Following those two divorces were another two marriages that also didn't last. They were to women named Leona Williams and Debbie Parrett. In 1993, Haggard married Theresa Lane and they were still married at the time of his death. If you're keeping track- that was five marriages for Haggard.

4

Merle Suffered From a Respitorary Problem

When he was a kid, Haggard suffered from a respiratory problem that kept him out of school and on bed rest quite often. When Haggard died at the age of 79, it was reported that that cause of death was due to pneumonia.

5

Merle Met Johnny Cash in Prison- Sort Of

Remember how Haggard was sent to San Quentin when he was 20-years-old? Well, it was during his time there that Johnny Cash paid the prison a visit. In the audience when Cash performed his much talked about 1959 performance was none other than Haggard. Why was the concert on the lips of so many? Because it was the first concert Cash ever performed in a prison. Cash would later release two albums based on his visits to sing to the inmates in prison and San Quentin is what started it all.