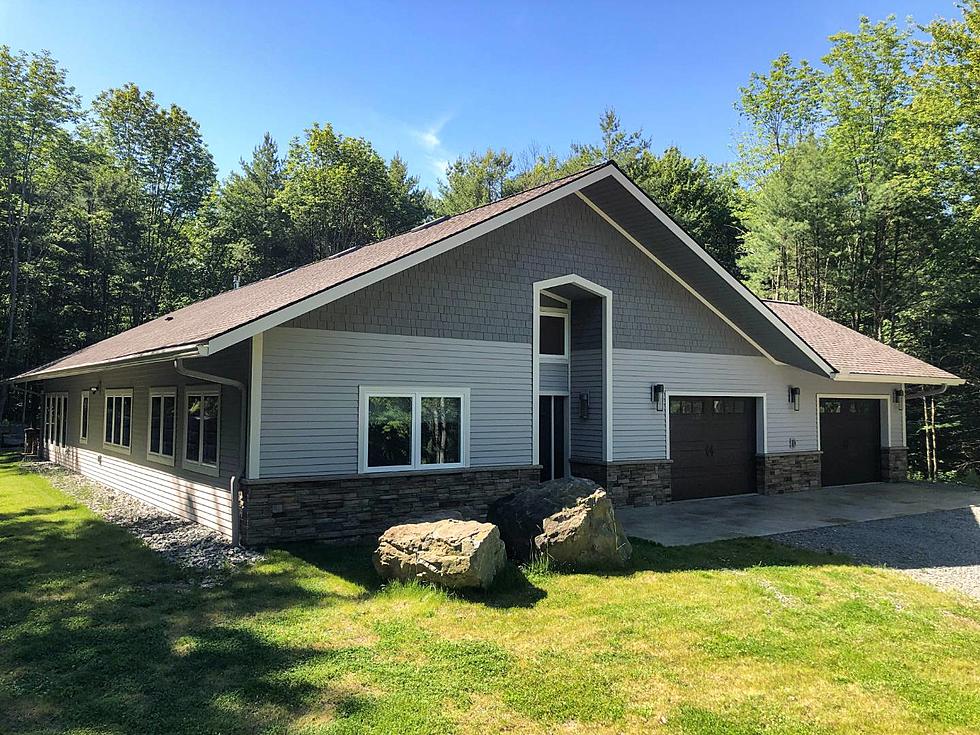 Check Out What $550,000 Will Buy You in Endwell, New York [GALLERY]
Realtor.com
Wouldn't it be nice to own a home in a town with a great school district, low crime rate, and close to places like the Finger Lakes, the Adirondacks, and New York City all of which you can get to in just a couple of hours?
Endwell is a town that offers all of that and more. And if that's not enticing enough, bestplaces.net reports that "Compared to the rest of the country, Endwell's cost of living is 19.2% lower than the U.S. average."
From big homes to little homes, expensive homes to not so expensive homes, Endwell has a good amount of real estate but we thought we'd take a look at the most expensive home currently on the market in Endwell.
Listed with John Burns Jr. and brokered by Keller Williams Realty Greater Binghamton, this relatively new (it was built in 2018) contemporary home sits on 3.55 acres of land and is listed for $550,000.
Curious what the most expensive home for sale in Endwell looks like? Let's take a peek!
Look Inside the Most Expensive Home for Sale in Endwell, New York
Check Out What $2,650,000 Will Buy You in Vestal, New York
This Sanford House Will Make You Feel Like a Real Life Rancher
LOOK: You Could Own Your Very Own Christmas Tree Farm
Take a Peek Around the Iconic Fly Creek Cider Mill and Orchard
Own a Piece of Endicott History With the Pine Valley Campground