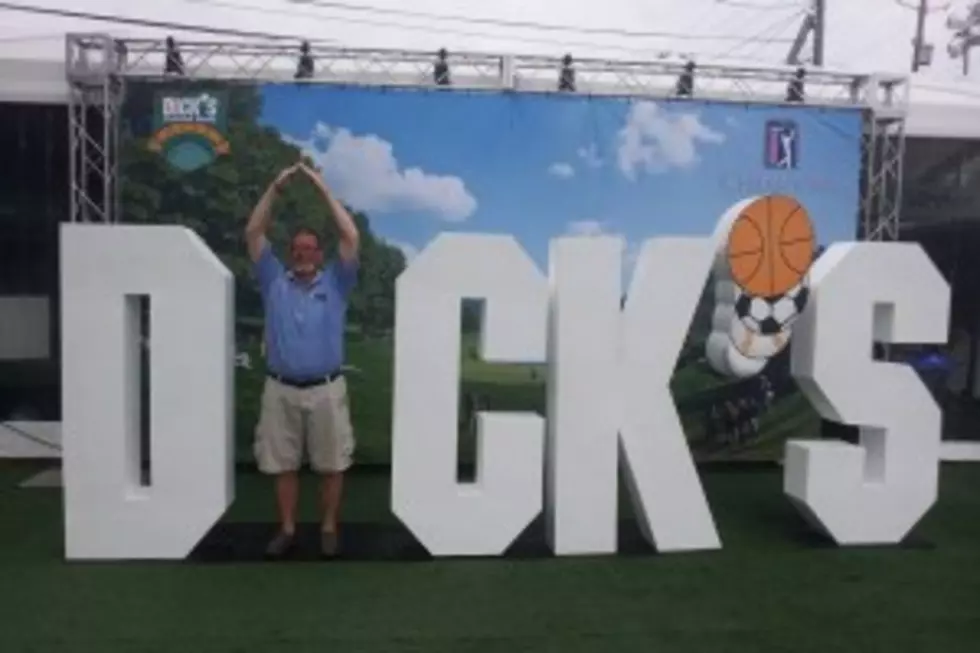 This Is What We Love About The DICK'S Sporting Goods Open
John Vinsevich
It's the best golfers in the world over the age of 50 and they are coming to one of their favorite courses in about a month. It's the DICK'S Sporting Goods Open (DSGO) at En-Joie Golf Club beginning Monday, June 19th through Sunday, June 25th.
The Pro-Am kicks off the DSGO on Wednesday and Thursday with a 8 a.m. and 1:30 p.m. shotgun start both days. It's a chance to see your friends play with the pros in a more relaxed atmosphere.
UHS Golf Expo With Darren Clarke At DICK'S Sporting Goods Open
The week is much more then just golf and it has something for everyone. Wednesday, June 21st is the UHS Golf Expo beginning at 4 p.m. This year is PGA Tour Champions legend Darren Clarke. He's won 21 golf tournaments worldwide including the 2011 Open Championship at Royal St. George's in England.
It's free admission for the Golf Expo but registration is required in advance, you can go here to register or call (607) 205-1500.
Kenny Chesney At DICK'S Sporting Goods Open
Friday is the opening round on "Sock Out" Cancer Awareness Day and the Friday night concert is considered THE summer event in the Southern Tier. This year, it'll be Kenny Chesney as the "I Go Back" tour comes to town.
Saturday is "Enjoie The Day on HHK" and you can get a free ticket to "enjoie" Saturday's round of golf. There are many locations to pick up your free tickets, go here to find the location nearest you.
Family Fun Night at DICK'S Sporting Goods Open
Stick around after the second round for "Family Fun Night" with Toy Story on the Jumbotron on the 18th Green beginning at 8 p.m. No registration is required so bring your blankets or chairs for the movie. End the evening with the BIGGEST fireworks show that Broome County has ever seen beginning at 9:30 p.m.
Sunday begins with the Guthrie Heart & Sole 5k Walk/Run at 10 a.m. Proceeds benefit the American Heart Association and you can register now.
Friday might be considered the event of the summer in the Southern Tier but for me, Sunday is my favorite. That's the day that I take my dad, Carl to the final round of the DICK'S Sporting Goods Open. We've been doing that since the first year of the DSGO in 2007.
The only thing that I miss is the Christian Fellowship Breakfast on Thursday morning. Some of the PGA Tour Champions would speak about their faith and how God got them through it all. It was awesome hearing about that side of their life.
As we get ready for the 16th DICK'S Sporting Goods Open, let's look back at some of our past winners.
FORE! Past Winners of The Dick's Sporting Goods Open
Golf Carts I'd Love To Own
How to Stock a Golf Bag