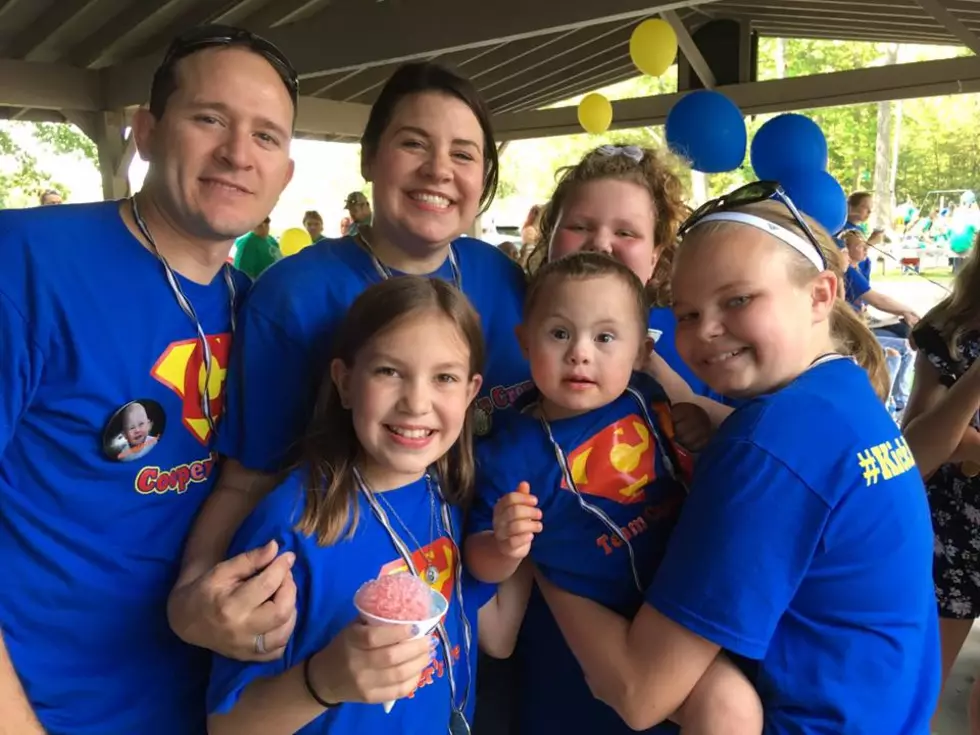 CooperPalooza Carnival To Benefit Local Families At Touch Of Texas
Laurie Vinsevich
Touch of Texas (TOT) on 1240 Front Street in Binghamton is an entertainment venue with free line dancing on Wednesday and open cornhole on Thursday. They also bring national country acts to the Southern Tier including Diamond Rio on Saturday, March 18th, Chase Rice on Thursday, April 6th (sorry cornholers), and Easton Corbin on Friday, April 21st.
That's all well and good but I think their biggest asset is all the benefits that they provide. In February, TOT opened their doors for Eric Fest Music and Memories to help the Daniels family.
CooperPalooza Carnival At Touch Of Texas
Touch of Texas is doing it again on Saturday, March 11th when Super Cooper Saves the Day presents  CooperPalooza Carnival is from 12 p.m. to 5 p.m.   For those that don't know, Super Cooper Saves the Day was created to honor four year old "Super" Cooper Busch.
Cooper was an amazing boy with Down Syndrome who battled leukemia from 2016-2018. He touched so many people with his infectious smile and resounding laugh. Super Cooper Saves the Day continues to spread happiness in his memory and they want to help kids and their families that's affected by childhood cancer.
Did you know that childhood cancer is underfunded with only 4% of federal cancer research funding going toward pediatric cancer research. The average age of a child that is diagnosed with cancer is 8 and 1 in 5 children diagnosed with cancer will not survive.
Super Cooper Saves the Day is looking to improve those numbers so that more kids with cancer will survive. That's why they are having this carnival style fundraiser on Saturday at Touch of Texas from 12 p.m. to 5 p.m.
It's free admission (thanks to Apollo Heating) to the CooperPalooza Carnival with carnival games, face painting, balloon animals, entertainment and more. The best part of this is that all the money raised stays in the Southern Tier and benefits local kids and their families affected by childhood cancer.
Country Stars Who've Been Affected by Cancer
Ten Things That Bring Small Pieces of Joy Amid the Upheavals of Life