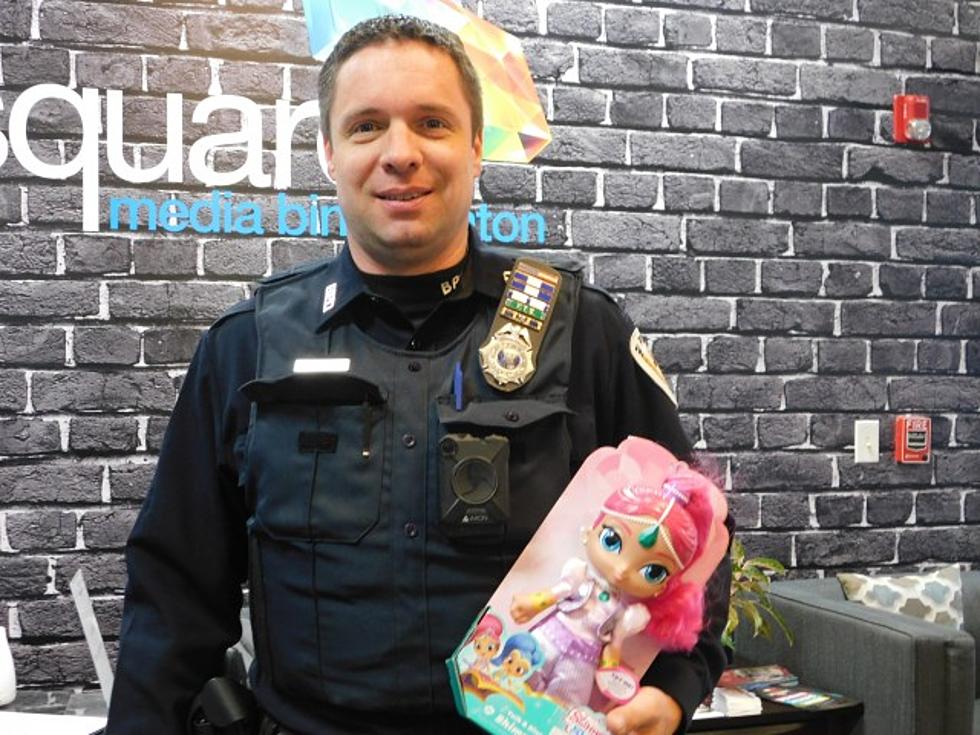 Binghamton Devils Spaghetti Night to Benefit Toys for Tots Tonight
Kathy Whyte/WNBF News- Broome Toys for Tots coordinator Officer Chris Marshall
Are you looking to have some fine food served by your favorite hockey players and help out a good cause at the same time? We have the answer for you!
It's the 18th Annual Broome County Toys for Tots Spaghetti Dinner with the Binghamton Devils. It's happening tonight (12/4) from 5-8 p.m. at Little Venice Restaurant, 111 Chenango Street in Binghamton.
Bring a new, unwrapped toy to donate to the Broome County Toys for Tots program. You'll get a special price that includes meatlog, salad and soda served to you by the Binghamton Devils.
The Broome County Toys for Tots program has been operated by the Binghamton Police Department with the help of the Endicott, Johnson City, and Vestal Police Departments for over 40 years.
The Toys for Tots program collects new, unwrapped toys each year to distribute as Christmas gifts for needy kids in the community. Around 3,000 Broome County children receive toys each Christmas through this community-based organization.
This will also give you a chance to meet our newest players in a fun, relaxed atmosphere while helping the kids in our area during this special time of year.
Bon Appetit and thank you from the BC Toys for Tots and the Binghamton Devils.