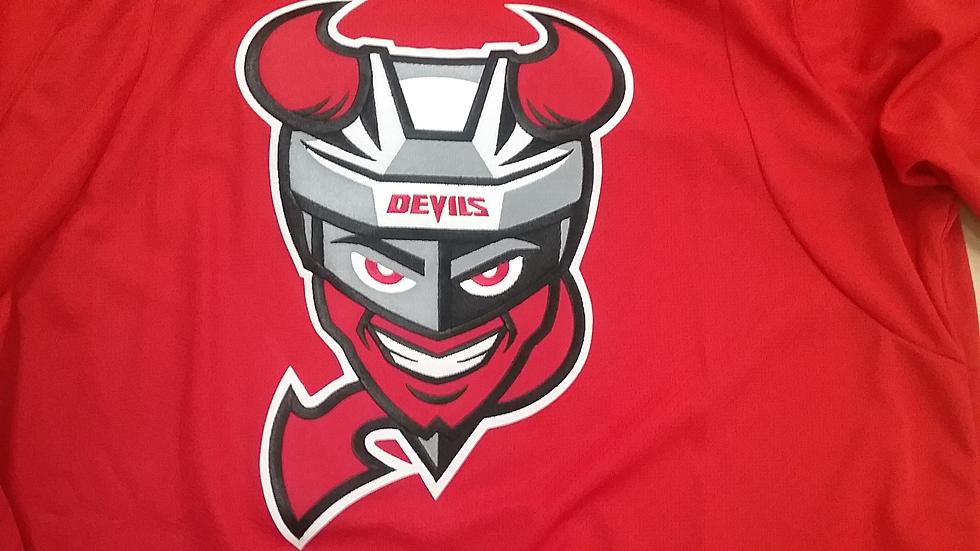 See What's Happening on the Binghamton Devils Opening Night
Glenn Pitcher
It's almost here, and we can't wait, it's year three for the Binghamton Devils and it's the second year for coach, Mark Dennehy, behind the bench. They begin the regular season at the Floyd L. Maines Veterans Memorial Arena against the Utica Comets.
They have ways for you to save money all year long with many special ticket offers including a Saturday 2-Pack special and Midway Lanes Family 4-Packs on Friday.  Go here to see all the specials for military members, families and students. You should be able to find a ticket deal that fits you best.
They want you to get there early for a pre-game tailgate party beginning at 5 p.m. with live music, food and drink. I'll be doing Chuck-a-Puck again this year between the 2nd and 3rd period and you could win cash if you put your puck in the middle of the tire.
Saturday is Magnet Schedule Giveaway Night, so don't forget to pick up your free magnet schedule at the game. Go here to see the complete promotional schedule.
It's going to be an exciting night with tons of in-game giveaways that you won't want to miss. Face-off is at 7:05 p.m. and I hope to see you there.