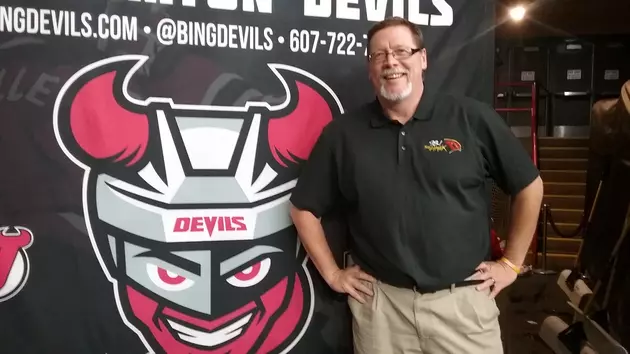 Binghamton Devils Home Finale & Humboldt Broncos Junior Hockey Team Fundraiser
Tara Pitcher
It's hard to believe the first season for the Binghamton Devils is coming to an end on Saturday. The good news is that their is a lot going on when the New York Rangers affiliate, Hartford Wolf Pack come to the Floyd L. Maines Veterans Memorial Arena.
This hit home for many of the Devils players and staff and they are doing what they can to give back. The 50/50 raffle from Saturday's game will be donated directly to the Broncos team along with a special raffle table of autographed items.
The Binghamton Devils players have already raised over $2,800 themselves for the cause and they hope you'll help them out on Saturday.
If you're going to the game on Saturday, you might as well take advantage of the Special Finale/Opener Ticket Package, it's a ticket to the last game on Saturday and the 2018-19 home opener on Saturday, October 6th (against an opponent to be determined). Go here and you'll save money and be assured of a ticket for next year's home opener.
You can also save money and help the Binghamton Zoo at the same time, get your discount tickets here with $2 from each ticket going back to the zoo. They'll be on hand and everyone in attendance will get a first ever Binghamton Devils team poster.
I'll be on hand to help give away a car between the 1st and 2nd period from all of our Chuck-a-Puck qualifiers. It was a good first year and there is a lot to celebrate so I hope to see you at the Floyd on Saturday night.
Face-off is at 7:05 p.m. LET'S GO DEVILS!